Southeastern apologises for parking machine problems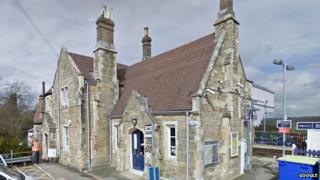 Passengers have slammed train operator Southeastern for increasing car parking charges by 10p - even though its machines do not take new 10p coins.
The problem came to light after William Wood, of Etchingham, had problems at Etchingham railway station.
He used to pay £4 using pound coins but after the charges went up to £4.10 he discovered the machines did not work.
Southeastern, which covers Kent and Sussex, has apologised for difficulties faced by Mr Wood and other passengers.
'Real annoyance'
Mr Wood said people could still buy parking tickets from the ticket office but added: "I've seen a lot of people struggling and also changing their coins and so on."
He said: "My real annoyance was why introduce a charge before they've got the wherewithal for you to pay it?"
Southeastern said it brought in a 10p rise for all its car parks, but after the increase came into effect its parking machine supplier notified the rail operator new 10p and 5p coins would not work.
The company said it was working with its supplier to resolve the issue and added: "In the meantime, passengers are able to pay online through our website, at ticket offices and via mobile."
Royal Mint said the cost of raw materials had escalated and it had been necessary to reduce the cost of producing coins and increasing wear-resistance.
Since January 2012, all new 5p and 10p coins have been made from nickel-plated steel.
Royal Mint said bulk samples were provided to the vending machine industry well in advance of the rollout to allow calibration of machines.