John Heald: Murder accused found dead at Hull Prison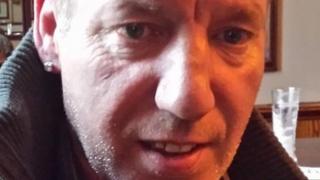 A man on trial for the murder of an East Yorkshire hotel landlady has killed himself in his prison cell while waiting for the jury to reach a verdict.
John Heald, 53, was on trial at Hull Crown Court charged with stabbing to death Bridlington guest house owner Bei Carter, on 18 July.
He was also charged with committing three rapes in South Yorkshire in July.
Heald, of Foljambe Road, Rotherham, had denied all the charges.
He was found in his cell at Hull Prison at 05:50 GMT having hanged himself, Det Ch Insp Matthew Baldwin told the court.
The Prison Service confirmed Mr Heald was not on suicide watch.
In a statement, a spokesman said: "Every self-inflicted death is a tragedy and we make strenuous efforts to learn from each one."
The Prisons and Probation Ombudsman said it had begun an independent investigation into his death.
A spokeswoman said: "Where lessons are identified, recommendations are made to the Prison Service to help prevent similar deaths in future. We also share any findings with the coroner to assist with his enquiries."
Mr Heald's death comes just two weeks after that of Leo Barnes, who was on trial for the murder of two pensioners in Halesowen, West Midlands and London. He was found hanged in his cell at HMP Hewell in Redditch, Worcestershire.
The killing of Mrs Carter, a married mother of two, sparked an intensive week-long police search by two Yorkshire forces.
Heald was arrested while hiding in woodland in Rotherham on 25 July.
He admitted stabbing the 49-year-old landlady in court but claimed it was an accident.