Rape claim mental health patient 'took own life' at Norwich hospital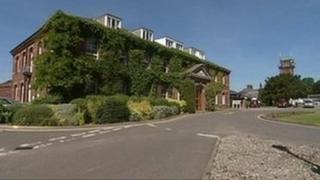 A woman on suicide watch at a mental health unit in Norwich killed herself after reporting she had been raped by a male patient, an inquest has heard.
Nurses at the Meadowlands unit had been told to observe Kylie Payne, 23, originally from Wellingborough in Northamptonshire, four times an hour.
Police investigated the rape claim but found insufficient evidence.
Ms Payne's aunt Karen Payne told Norfolk Coroner's Court her niece felt she was not being taken seriously.
Ms Payne died on the 7 February 2012 at the low security facility for men and women, run by the Norfolk and Suffolk NHS Foundation Trust.
After a visit on Christmas Eve her family said she seemed to be improving.
But on Boxing Day she sent a text to her aunt telling her of the alleged rape and police were called in.
Assistant coroner David Osborne told the jury a third member of staff, who will be called to the hearing later, had been given a suicide note a day before Ms Payne's death.
This prompted the number of observations to be increased to six per hour.
However, two nursing staff told the hearing they were unaware of this and had continued observing just four times per hour.
The hearing will continue on Tuesday.