Election 2015: Targets, switches and swings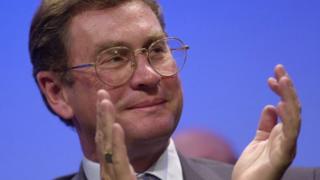 "All we know is that we don't know"
That's how I put it when last I blogged on the question of how our famous Midlands marginals might affect this most unpredictable of general elections.
At the risk of being accused of a flagrant attempt to boost my tally of "hits", I suggest you read this in conjunction with that post, published in January.
In the nearly two months since then, what, if anything, has happened to dispel the fog of uncertainty?
For all the sound and fury of their pre-campaign campaigning, barely distinguishable from the real thing, neither of the two biggest parties has established a clear advantage over the other.
And in a region long considered a two-party tug-of-war it's tempting to see this as a reversion to the 1970s, when Labour and the Conservatives were nip and tuck, before the long years of domination first by the Conservatives and then by Labour.
And up to a point that tug-of-war image works.
We go into this election with 60 of our 63 constituencies held by one or other of those same two parties.
Multi-party politics
With just three Midlands seats to their name, the Liberal Democrats need no reminding that our part of the country has a history of being electorally stony ground for them.
It's tempting to see it this way, but it's misleading.
Because that tug-of-war analogy not only fails to take account of the rise of UKIP and, to a lesser extent, of the Greens.
It also masks the fact that the tug-of-war itself is on a much reduced scale.
Support for the two main parties of government and opposition has been steadily eroding.
In the general elections of 1974, Labour and the Conservatives together amassed almost 95% of the vote.
In 2010 that figure had fallen to 67% and latest polls put their combined tally at slightly below even that.
Multi-party politics means more people are trying to pull the rope in different directions which will vary considerably from one place to another.
As Prof Wyn Grant of the University of Warwick told me: "We could see some very peculiar results."
So how are the bigger parties responding here?
For many months, Labour have been out on the streets, especially in their target seats and in their key defences.
They plan to love-bomb hundreds of thousands of people in key Midlands areas, with face-to-face encounters and incumbent MPs and candidates much in evidence.
One local MP defending a Labour marginal told me that even though social media like Facebook and Twitter were being employed like never before, there was still "no substitute" for the personal approach.
The Conservatives have identified six Midlands seats among the 23 they plan to target nationally in pursuit of an overall majority.
They say their "Team2015" includes thousands of volunteers primed and ready to tour all those key seats with a charm offensive of their own - persuading, for example, black and minority ethnic voters running small businesses that the Conservatives are more business-friendly than Labour.
And the Liberal Democrats say their own internal polls show that, despite their abysmal headline ratings, they are continuing to hold their support where they most need it.
We should remember the Liberal Democrats' support networks in Cheltenham, Birmingham Yardley and Solihull have been patiently built-up within communities by the party that invented "pavement politics".
Turning to UKIP, the most recent poll of marginal seats by the Conservative peer Lord Ashcroft suggests talk of a Nigel Farage-inspired revolution at the election has been "seriously overblown".
Still undecided
He concludes that they will not win anything like as many seats as they have been hoping for, but that they will nevertheless gain enough support to hurt both the Conservatives and Labour.
Dudley will provide a perfect test of this hypothesis.
UKIP have nine seats on Dudley Council, one of them held by an MEP who is challenging Labour's meagre 649 majority in Dudley North.
In Dudley South, the Conservatives will defend a majority of 3,856 where the present MP has decided to stand down.
Both seats will be clear demonstrations of whether or not that old tug-of-war is now more like a three or four-way stretch.
And for all the parties, there could well be a significant mismatch between those simple voting-intention numbers headlined in the national media, and the hard reality of how their campaigns play at street-level.
But there is one conclusion from recent polls: anything up to one-third of the electorate are still undecided.
That's why I have called this a story of "Targets, switches and swings".
I said before: "All we know is that we don't know".
Well, now we know no-one else knows either.