Four arrested in multimillion-pound fraud raids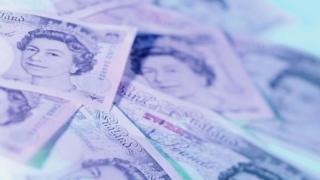 Four people have been arrested in raids by officers investigating a multimillion-pound fraud operation.
More than 100 police officers and customs officials raided properties across East Anglia and Surrey as part of the investigation into fraudulently trading companies.
A man, 26, and woman, 32, were detained in Bedford, a 66-year-old man was arrested in Huntingdon and a man, 46, was arrested in Milton Keynes.
All are being questioned.
Officers from Bedfordshire, Cambridgeshire and Thames Valley police forces, together with regional organised crime units and HM Revenue and Customs took part in the investigation led by the Department for Business, Innovation and Skills (BIS).
Money laundering
Residential and business premises in Bedfordshire, Buckinghamshire, Cambridgeshire and Surrey were raided at 07:30 GMT.
Several other properties are being searched across the region, Bedfordshire Police said.
The investigation was launched after the Insolvency Service raised concerns about a number of companies being set up to fail, defrauding creditors out of large sums of money.
As well as fraudulent businesses, officers are investigating tax evasion and money laundering activities.
Glenn Wicks, BIS deputy chief investigation officer, said: "Today's action shows how seriously we take suspected fraud and tax evasion.
"[They] are not victimless crimes as they affect creditors and every taxpayer in the UK."