Midlands universities win £60m funding boost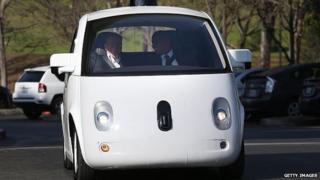 An energy research project is to receive a £60m funding boost, the chancellor has announced as part of his Budget statement.
The Energy Research Accelerator is a collaboration between the Universities of Birmingham, Nottingham, Warwick, Loughborough, Leicester and Aston.
The British Geological Survey is also involved.
It will see research into new energy technologies, with a focus on making them commercially viable.
The University of Warwick said the investment would be used to fund new equipment and staff.
Vice-chancellor Prof Sir Nigel Thrift said it would focus on researching energy storage systems, including hi-tech batteries, that could benefit the automotive, marine and rail sectors, among others.
"The global energy storage market will rise to $50bn by 2020 and much of the rise will be in transportation to $21bn. Automotive is well on its way to displacing consumer electronics as the biggest user of energy storage," he said.
Electric cars could be one beneficiary.
The University of Nottingham is expected to research solar energy and shale gas, as well as carbon-capture technologies.
Prof Sir David Greenaway said it had the potential "to transform not only the UK's energy performance, but our economic performance as well".
'Cold technologies'
The University of Birmingham, meanwhile, will focus on thermal energy.
"When you think about thermal, most people think of heat, but we're going to focus on cold," Prof Toby Peters said.
He said a lot of energy was currently consumed by "cold technologies", such as refrigeration, and researchers would look at cheaper and more environmentally friendly approaches.
Chancellor George Osborne also used his budget statement to confirm Birmingham would be home to a new Energy Systems Catapult.
The centre is designed to help turn research projects into commercially viable schemes.