Criminal justice system 'close to collapse', Bristol lawyer claims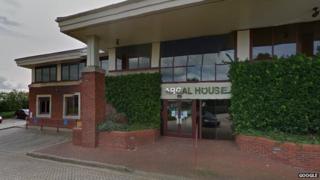 The criminal justice system in south-west England is "teetering on the verge of collapse", a lawyer has claimed.
Ian Kelcey, a Bristol member of the Law Society, said administrative delays could lead to miscarriages of justice.
His comments came after a judge in the city said Crown Prosecution Service (CPS) staff were "understaffed and struggling to cope" after delays to a case last week.
The CPS said the delays were due to a "bedding in" of new systems.
At Bristol Crown Court, Judge Shamim Qureshi referred to documents not given to the defence ahead of the trial of a street preacher over homophobic sermons.
'I'm still waiting'
During sentencing, he said the delays could "undermine" public confidence and the government should act "urgently".
Mr Kelcey agreed with the judge's comments, saying that delays would affect the defence "and their ability to do their job well".
He said: "What it does mean is that cases will come out of the list, not being able to be prosecuted within the custody time limit.
"All of that creates a criminal justice system that I believe is teetering on the verge of collapse.
"I've got a case this week in Cornwall where the papers were supposed to have been served six weeks ago. I'm still waiting for them.
"How are we going to make any progress on that case this week? We're not."
Last November, the CPS offices in Plymouth and Taunton were shut down due to government spending cuts and their work moved to Exeter.
The Gloucester office closed last April with work transferred to Bristol.
A spokesman for the CPS South West said the "overwhelming majority" of cases were dealt with on time.
"During a period of 'bedding in' new systems and processes have been implemented which has had some impact on the delivery of our work, however, plans are in place to ensure we move out of these difficulties as swiftly as possible," he said.
"Our move to digital working, with which we have already made significant progress, will enable us to prepare files for both the Crown and magistrates' courts from anywhere in the south-west, regardless of which court the case is destined for."