Kersten England named as Bradford Council chief executive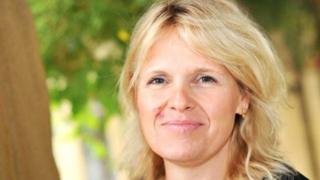 The chief executive of City of York Council is to leave her post for a similar role in Bradford.
Kersten England has accepted an offer to become the chief executive at Bradford Council.
She said she was proud of the six years she had spent in York and would "always want the best" for the city.
Councillor David Green, leader of Bradford Council, said the appointment still had to be approved at the council meeting on 19 May.
Ms England tweeted she was "very sad to leave the brilliant people and place that is York".
Mr Green said: "The chief executive at Bradford Council is one of the biggest officer jobs in local government."
The council employs about 20,000 people and currently has a budget of about £400m.
It is not known when Ms England would start her new role.
Tony Reeves the former chief executive left Bradford Council in 2014.