Stoke-on-Trent hospice London to Paris row gets under way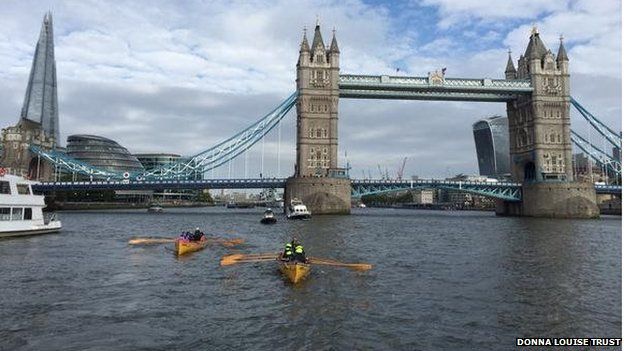 A team including West Bromwich Albion head coach Tony Pulis has embarked on a non-stop six-day row from the Tower of London to the Eiffel Tower in Paris.
The crew of 24 is raising money for the Donna Louise Trust, a hospice in Stoke-On-Trent.
Other oarsmen include actor and comedian Hugh Dennis and TV presenter Nick Hancock.
It will take about 15 hours to row down the Thames before attempting the channel crossing.
The 450 nautical mile challenge has been branded the "Everest of open-water rowing", and fewer than 100 people have completed the route.
The two Cornish Gigs are expected to arrive in Paris on Monday 1 June.
Related Internet Links
The BBC is not responsible for the content of external sites.