Swan captured from A40 in real-life Hot Fuzz moment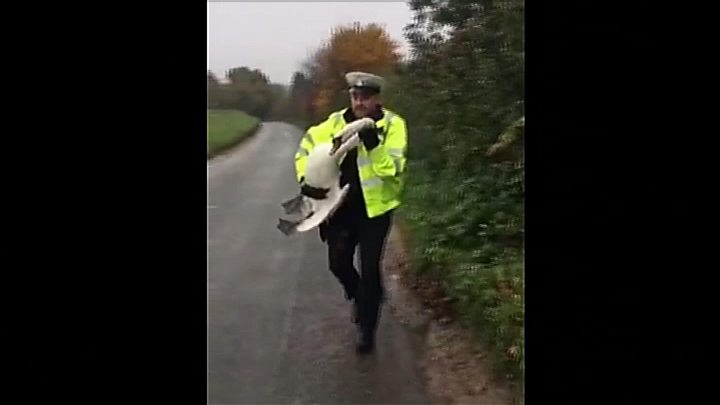 Police found a swan on the edge of a main road and took it to safety in a scene that mirrors Simon Pegg's spoof cop film Hot Fuzz.
Thames Valley Police Roads Policing posted a picture of the bird on Twitter in the back of their vehicle.
It said: "Found playing by the A40, Oxford - came quietly and was safely reunited with parents and siblings."
In the film police officers played by Simon Pegg and Nick Frost rescue a swan during a police chase.