Coastal heritage sites to get £3m cash boost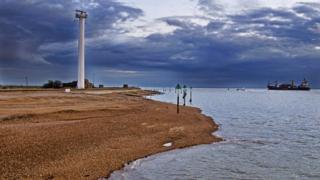 Seaside communities are set to receive thousands of pounds to help makeover their piers, theatres and lidos.
The money has been awarded to numerous coastal towns to help restore buildings which have fallen into disrepair.
The 77 projects across England have been granted up to £50,000 each from the government's coastal revival fund.
Blackpool, Portsmouth, Felixstowe and Hull are all set to benefit from the Department for Communities and Local Government cash boost.
Projects include transforming Hampshire's derelict Victorian pier in Southsea; Blackpool's iconic Winter Gardens and a Grade II-listed cinema in Paignton, Torbay.
The Trinity Indoor Market in Hull will receive a facelift, while West Pier lighthouse in Whitby will see money spent on structural renovation work.
Other plans include help to revive New Brighton lighthouse in Merseyside and outdoor pools in Tynemouth and Brixham.
And Brighton's derelict seafront arches may be restored after the city council was given money to look at ways of restoring the crumbling structure.