Life satisfaction levels improve, but anxiety rises too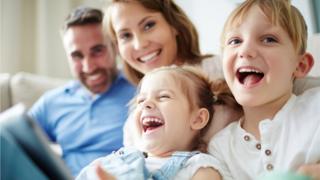 General satisfaction with life in England has improved according to official figures, but people are becoming more anxious and trust the government less.
The latest measure of "national well-being" showed just over 28% of people surveyed rated themselves 9 or 10 out of 10 for satisfaction.
Anxiety worsened with fewer people giving themselves the lowest rating.
Trust in the government fell from 37% to 34% between 2015 and 2016.
For more stories from BBC England's data unit visit our Pinterest board
This was still higher than the rating for 2014, when 25% of people said they "tend to trust" the national government.
Women reported the highest satisfaction with 31% awarding themselves the top rating, compared with 28% of men.
The figures, from an Office for National Statistics survey of more than 157,000 people, showed the East Midlands was the most satisfied place in England, with 31% of people awarding themselves 9 or 10 out of 10 for overall satisfaction.
The survey suggested the region was also the least anxious in England, with 43.24% of people saying they rated themselves 0 or 1 out of 10 for anxiety.
Northern Ireland was the least anxious part of the UK overall.
Trust
In an accompanying report the ONS said: "Areas of life which are getting better include our personal finances and the economy, where real median household income and net national disposable income have both risen, the unemployment rate has fallen and fewer people are reporting finding it difficult to get by financially."
However it said not all areas were getting better with a deterioration in health satisfaction, anxiety and depression.
It added: "There has been a fall in those reporting trust in their national government. This measure was collected in May 2016 and therefore does not reflect the result of the EU referendum."
The ONS has been running the Measuring National Well-being programme since 2010 with the aim of reporting "how the UK as a whole is doing these days".