Andrew Apperley Thailand death: Brother 'wants answers'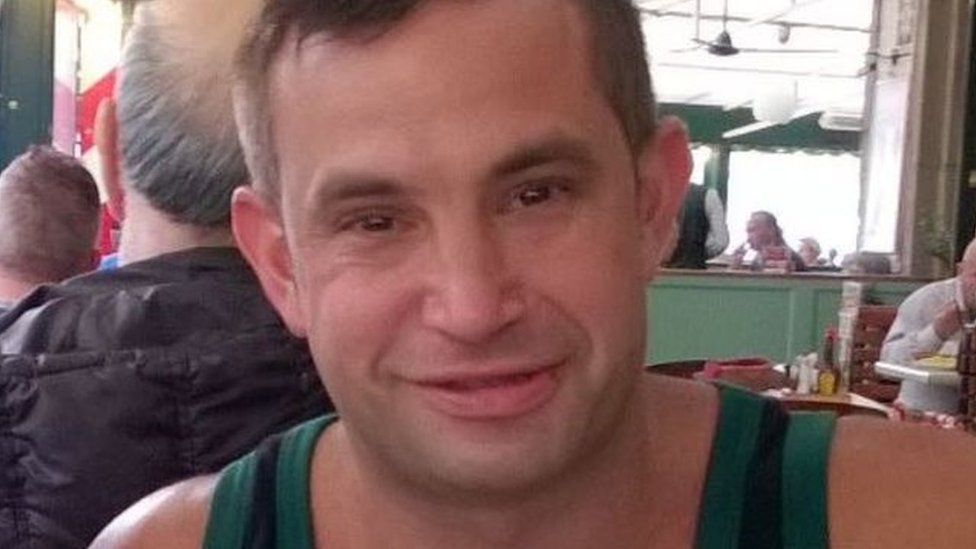 The brother of a British tourist found dead after a beach party in Thailand says he suspects foul play and want answers from the authorities.
Andrew Apperley, 38, from Eastbourne, was reported missing after failing to return to his hotel four days after going to a Full Moon party.
Richard Apperley said the situation was "just heartbreaking".
"My mum lost her husband and now she's lost her youngest son... it's created a big loss in our lives," he said.
"He leaves a young daughter as well."
Mr Apperley, who was raised in Gloucestershire, flew to Bangkok before travelling onto the resort island of Koh Samui.
On 12 February he headed by boat for a party on the island of Koh Phangan.
His brothers found a series of text messages sent to friends on 13 February appearing to suggest he may be in danger, including one mentioning a "scary guy with the face mask".
His body was found four days after he was reported missing on 17 February.
Richard Apperley said he owed it to his brother to press the Thai authorities to investigate, adding he suspected foul play.
"I can't sleep at night, I've been up for days and days sat at the computer running a social media campaign which has gone global.
"I'm not go to go away and they need to deal with this."
He added the family plan to fly out to Thailand in the next few days.