Durham councillor death threat letter suspect arrested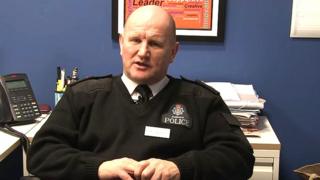 A man has been arrested by police investigating death threats sent to members of Durham County Council.
It comes after an anonymous letter, described as "highly political", was sent to Chief Constable Mike Barton.
Sent on 2 March, it contained threats to named Labour councillors, prompting safety advice to be issued to them.
Durham Police said a 39-year-old local man was questioned on suspicion of sending a malicious communication, and later bailed pending further inquiries.
Councillor Carl Marshall, chairman of County Durham Labour, said: "Abusive correspondence is something that is sadly becoming increasingly common, but threats to the lives of Labour councillors is very concerning and not something that we have ever had to deal with.
"It would be easy to dismiss the threats contained in the letter, but the tragic murder of Labour MP Jo Cox serves to prove that there is a real threat facing those who work in politics, whatever party they represent."