Yorkshire Ripper: Cases linked to Peter Sutcliffe reviewed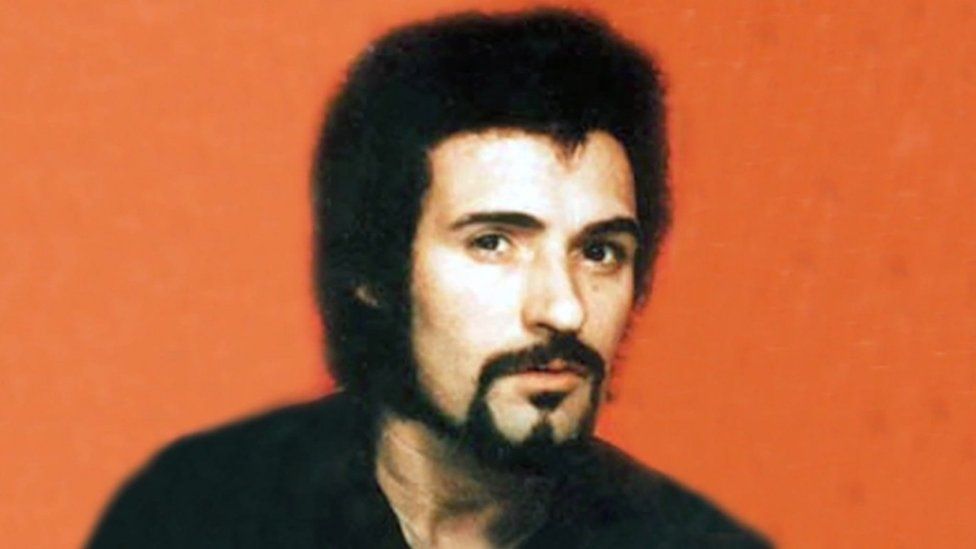 Police have confirmed they are reviewing historical unsolved cases linked to the Yorkshire Ripper.
The Sun newspaper has claimed that Peter Sutcliffe, who now calls himself Peter Coonan, has been interviewed in prison about 17 unsolved attacks.
Sutcliffe was given 20 life terms in 1981 for murdering 13 women and attempting to kill seven more.
The 1982 Byford Report said he could have been responsible for a further 13 offences.
The former Bradford lorry driver, now 70, attacked and murdered women between 1976 and 1981.
Most of his victims were women working as prostitutes.
West Yorkshire Police said it would not comment on who detectives had spoken to in the course of an ongoing investigation.
In 2016, detectives spoke to a small number of people named in the Byford Report - an inquiry into the force's investigation which was only made public in 2006.
The report said there was an "unexplained lull" in Sutcliffe's criminal activities between 1969, when he first came to the police's attention, and the first officially-recognised Ripper assault in 1975.
The report said: "We feel it is highly improbable that the crimes in respect of which Sutcliffe has been charged and convicted are the only ones attributable to him."
Sutcliffe was diagnosed with paranoid schizophrenia following his life sentence and spent three decades at Broadmoor psychiatric hospital.
Wilma McCann, aged 28, Leeds, October 1975
Emily Jackson, aged 42, Leeds, January 1976
Irene Richardson, aged 28, Leeds, February 1977
Patricia Atkinson, aged 32, Bradford, April 1977
Jayne McDonald, aged 16, Leeds, June 1977
Jean Jordan, aged 21, Manchester, October 1977
Yvonne Pearson, aged 22, Bradford, January 1978
Helen Rytka, aged 18, Huddersfield, January 1978
Vera Millward, aged 41, Manchester, May 1978
Josephine Whittaker, aged 19, Halifax, May 1979
Barbara Leach, aged 20, Bradford, September 1979
Marguerite Walls, aged 47, Leeds, August 1980
Jacqueline Hill, aged 20, Leeds, November 1980