Yorkshire fire crew sent to wrong address by Cornwall control room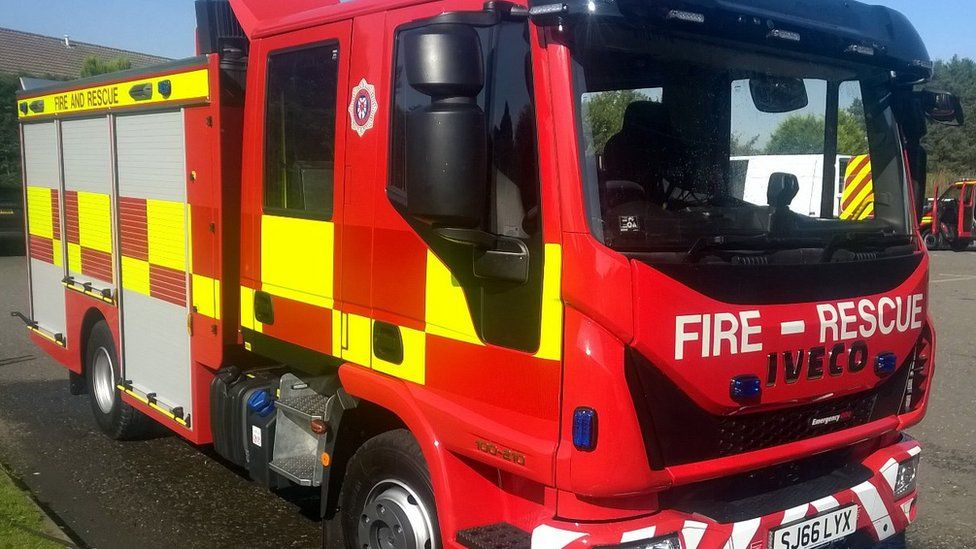 A North Yorkshire fire crew attending a 999 call was sent to the wrong address by a control room based more than 400 miles away.
The Harrogate crew was wrongly sent two and half miles from where it should have been by call operators working in Cornwall.
North Yorkshire and Cornwall fire and rescue services share control room operations at peak periods.
The North Yorkshire service confirmed an investigation is under way.
It said crews attending the business park fire at Killinghall, near Harrogate, were delayed 10 minutes as a result of the mix-up, but the Fire Brigades Union (FBU) said fire engines were 17 minutes late.
Simon Wall, chairman of North Yorkshire FBU, said: "The delay could have been catastrophic if it had been a house fire."
Wednesday's call was handled by the Critical Control Centre in Tolvaddon, Cornwall,.
Mr Wall said "collaborating with Cornwall means there is a massive lack of local knowledge".
He added: "The collaboration between control centres is what the government wants and we accept that, but an incident like this is unacceptable.
"Something has gone desperately wrong."
North Yorkshire and Cornwall control room collaboration
Launched: August 2016
Cost: £3.6m
Cornwall base: Tolvaddon - handles about 10,500 emergency calls per year
North Yorkshire base: Northallerton - handles about 15,000 emergency calls per year
Aim: Exchanging control rooms at peak times
Cornwall Fire and Rescue Service said: "When it is busy other control rooms in the region are likely to be busy, so "by choosing to work with North Yorkshire we are in a better position to be able to have our emergency calls answered during busy times".
North Yorkshire Fire and Rescue Service said: "Cornwall's Control Room will be able to seamlessly receive calls and dispatch resources on behalf North Yorkshire (and vice versa), during busy periods."
Owen Hayward, North Yorkshire Assistant Chief Fire Officer, confirmed an investigation is under way with Cornwall Fire and Rescue Service.
He said: "We are not yet sure if someone gave us the wrong postcode or something went wrong in the control room."
No-one was available for comment from Cornwall Fire and Rescue Service.
Related Internet Links
The BBC is not responsible for the content of external sites.