Allied Care workers' tax and NI 'missing'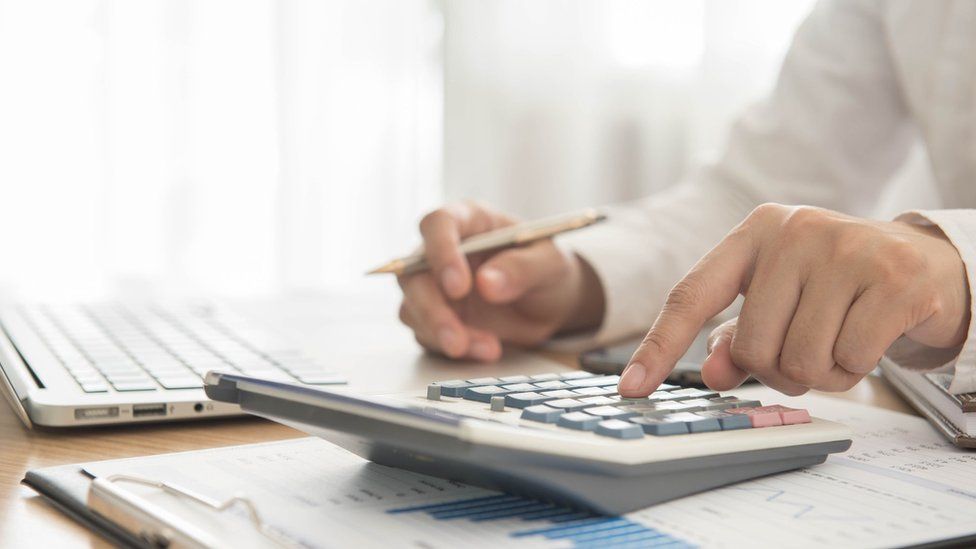 Care workers have raised concerns amid claims of tax and NI payments not being recorded in government records for up to four years.
Staff at Allied Care said their payslips showed tax and NI deductions being made, whereas HMRC records showed these as outstanding.
Allied Care said its staff came from bureaux, with pay managed by Payzequra. Both firms blamed government software.
HMRC said it did not discuss taxpayers. The payments have since been applied.
Since the BBC investigation began, two whistleblowers have confirmed their accounts have been rectified.
'No records of contributions'
One care worker who contacted BBC South East anonymously said 18 months of his deductions had seemingly not gone to the government.
He said the problems appeared to be widespread: "Everyone I've spoken to, and every colleague has friends, relatives or partners at another care home - it seems to be everyone."
Another man said the government had no records of him making contributions since 2012.
After a phone call to HMRC, he said: "Since 2012, when I started for the company they had me down as paying zero tax. They'd got no record of contributions I made. It's worrying."
About 1,000 workers work for Allied Care, which looks after more than 500 vulnerable and elderly adults, provides residential, domiciliary and nursing care, and has about 80 care homes.
It provides services across Devon, Essex, Hampshire, Kent, London, Oxfordshire, Suffolk, Surrey, Sussex and Wiltshire.
Allied Care director Aslam Dahya said the company had been aware of "unresolved allocation issues in relation to some workers' PAYE accounts", but he said the company was not responsible because workers were engaged through employment bureaux.
He said Allied Care had paid all sums owed to the employment bureaux it used, and had not directly employed workers since 2013.
Workers told the BBC they had believed their contracts were with Allied Care, but Mr Dahya said staff should have been aware of the change through statutory documentation.
The GMB union said it was contacting all its members across Allied Care to find out how many have had problems and advising them to check their contracts, as well as making inquiries with HMRC and Allied Care.
US-based company Payzequra said it was responsible for Allied Care staff's tax and NI, but had inherited problems with the payroll management and data from Allied Care in 2013.
And Payzequra also rejected the suggestion any staff had National Insurance deficits - a spokesman said issues may have arisen because of problems with the UK government's computer software.
An HMRC spokesman said: "Most employers play by the rules. We have a wide range of powers and tools to tackle those who don't.
"HMRC regularly receives information from a very wide range of sources. We collect and analyse this data with our cutting-edge technology to ensure the UK's tax rules are respected.
"We don't discuss identifiable taxpayers."
Related Internet Links
The BBC is not responsible for the content of external sites.