Man celebrating leukaemia remission hit in Stirchley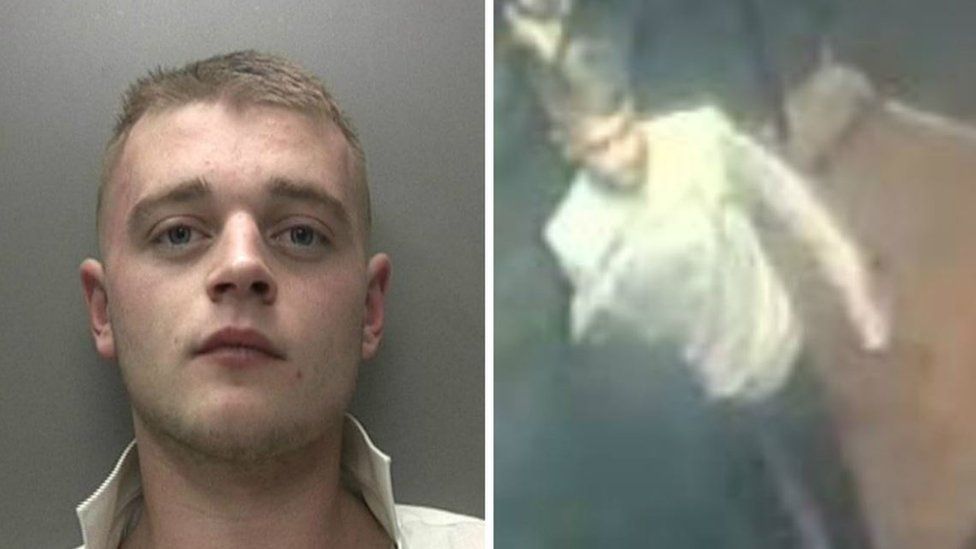 A man who threw a bottle that struck a man celebrating being told he was in remission from leukaemia has been jailed.
The 25-year-old victim had to have blood transfusions after being struck on the head at a pub in Stirchley, Birmingham.
Luke Pinder, 21, of Millfield Close, Hawkinge, Folkestone, Kent, has been jailed for eight years.
He admitted wounding with intent to do grievous bodily harm.
Pinder, who was sentenced at Birmingham Crown Court, was in the Horseshoe Arms last September when security staff asked everyone to leave at closing time.
He threw a bottle at full force, hitting the other man as he stood up to leave, causing a deep gash on the back of his head, police said.
He was celebrating with his girlfriend after just being told he was in remission from acute myeloid leukaemia.
Pinder's image was circulated and he was identified.
Related Internet Links
The BBC is not responsible for the content of external sites.