Badger culling begins in 21 areas of England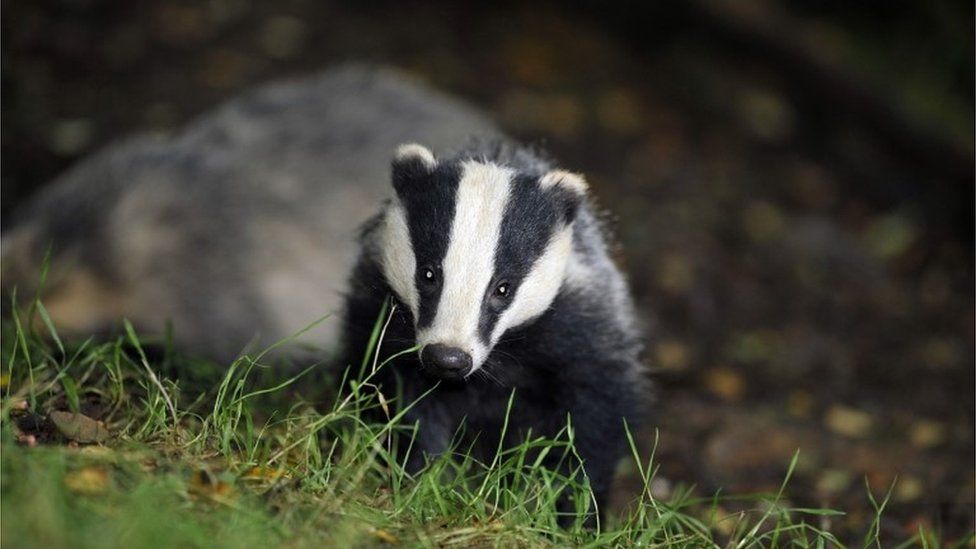 Badger culling has begun in 21 areas across England as part of efforts to tackle tuberculosis in cattle.
The scheme was expanded this year to 11 new areas in Devon, Wiltshire, Somerset, Dorset and Cheshire, and could see up to 33,000 badgers killed.
The government claims culling badgers will curb TB in cattle and said it was committed to the culling trials.
Opponents say culling is inhumane and vaccinating badgers would be more effective in preventing TB's spread.
Justin Madders, Labour MP for Ellesmere Port and Neston, criticised the expansion of the scheme.
On Thursday in the Commons he said: "This week the government announced a badger cull in Cheshire.
"Scientific evidence is that a vaccination programme would be far more effective yet the government insists on carrying out this cruel and barbaric practice contrary to the science."
Cheshire East Council said it would ban culling on land it directly controlled but it would not be able to prevent culling taking place on land that it rented to tenants, including farmers.
Leader of the Commons Andrea Leadsom, a former Conservative Environment Secretary said: "Culling badgers does reduce the incidence of bovine TB and we do know that badgers carry bovine TB.
"There is a worldwide shortage of the vaccine that could be used for badger and so world guidelines are that we shouldn't be using what is a human vaccine on badgers for the time being."
A badger vaccination programme to stop the spread of TB is also restarting.
Leading scientists questioned the expansion too and said culling had not shown benefits.
The new licences have been granted by Natural England.
Related Internet Links
The BBC is not responsible for the content of external sites.