Woman from Worcestershire celebrates 111th birthday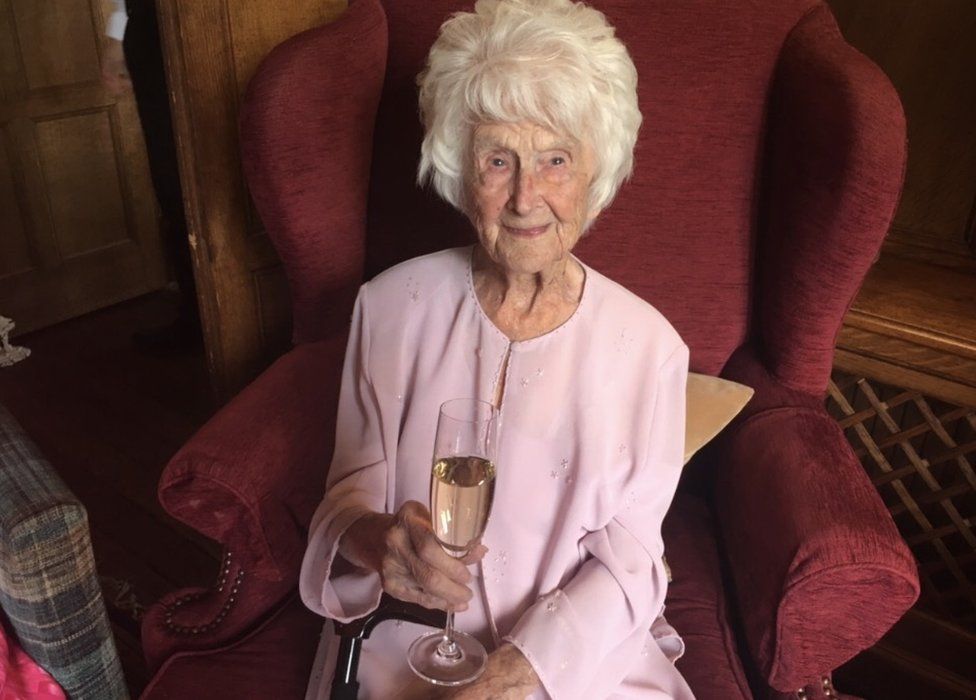 A woman celebrating her 111th birthday says having fun and not worrying is her secret to feeling young.
"I like to enjoy myself," said Grace Jones, who is the sixth oldest person in the UK. "I don't sit and knit."
"I never worry if anything happens, I just let it go over. Don't worry - it keeps you younger," she said.
"She is always looking for the action," said her daughter Deirdre McCarthy.
"Sometimes I'll call her nursing home to see how she is and she's scooted off to the lounge to see what's going on."
Mrs Jones, from Broadway in Worcestershire, is the oldest person in her county and has received her eighth birthday card from the Queen.
After she turned 100, Buckingham Palace wrote to Mrs Jones to tell her that the next birthday card from the Queen would arrive when she was 105, said Mrs McCarthy.
"She looked up and said 'I can wait', and she has," she said.
Mrs Jones said she enjoyed dancing, parties and being surrounded by the countryside.
"I like meeting people," she said.
"Some people are so miserable aren't they? I can't understand them. They'll say, 'oh dear, I'll just stay home' but I like to enjoy myself."