Charlie Alliston: Cyclist detained over pedestrian death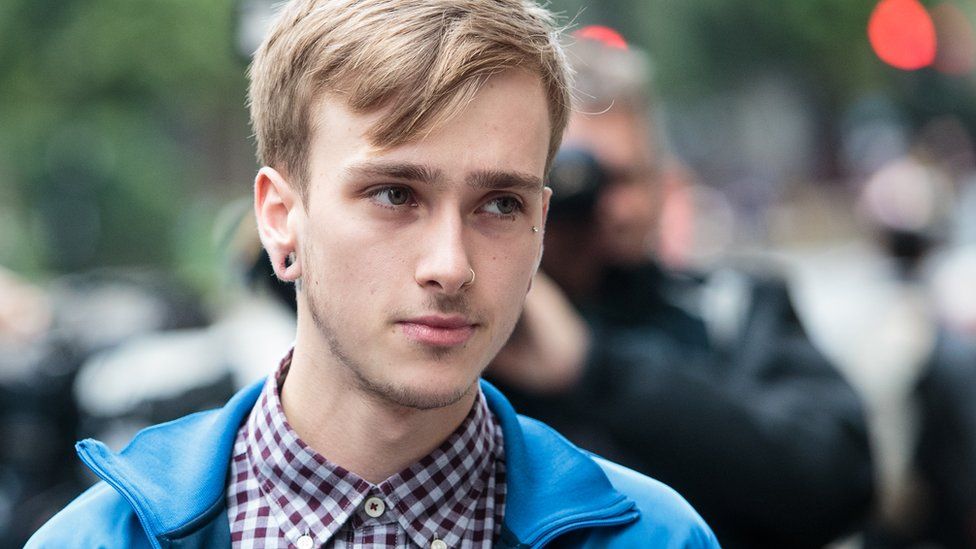 A cyclist who knocked over and killed a 44-year-old woman in east London has been sentenced to 18 months in a young offenders' institution.
He was cleared of her manslaughter, but found guilty of bodily harm by "wanton or furious driving".
Judge Wendy Joseph described Alliston as "an accident waiting to happen".
Sentencing at the Old Bailey, the judge said: "I am satisfied in some part it was this so-called thrill that motivated you to ride without a front brake shouting and swearing at pedestrians to get out of the way.
"I have no doubt you are wrong in this. You were an accident waiting to happen.
"The victim could have been any pedestrian. It was in fact Mrs Kim Briggs."
Mother-of-two Kim Briggs was crossing Old Street during her lunch break when she was hit.
She suffered serious head injuries, including a fractured skull, and died a week later in hospital.
Alliston, now 20, raised his eyebrows as the judge said his sentence would be custodial.
In a series of posts on social media, he described how he twice warned Mrs Briggs to get out of the way.
He wrote: "We collided pretty hard, our heads hit together, hers went into the floor and ricocheted into mine."
He complained: "It's not my fault people either think they are invincible or have zero respect for cyclists."
He said the case demonstrated the "gap in the law when it comes to dealing with death or serious injury by dangerous cycling."
"To have to rely on either manslaughter at one end, or a Victorian law that doesn't even mention causing death at the other end, tells us there is a gap", he said.
"The fact that what happened to Kim is rare is not a reason to be no remedy."
Alliston's lawyer Mark Wyeth QC told the court that his client had "a lot of internal sense of emotional turmoil but keeps this hidden as a coping strategy."
The court heard Alliston was depressed, had broken up with his girlfriend and lost his job.
Prosecutors took the unprecedented step of bringing a manslaughter charge due to the unusually grave circumstances of the case.
The other offence of wanton and furious driving, under the 1861 Offences Against the Person Act, carries a maximum sentence of two years in jail.
Alliston, from Bermondsey, south London, had denied both charges against him.
Related Internet Links
The BBC is not responsible for the content of external sites.