'Justin Bieber lookalike' jailed for sex offences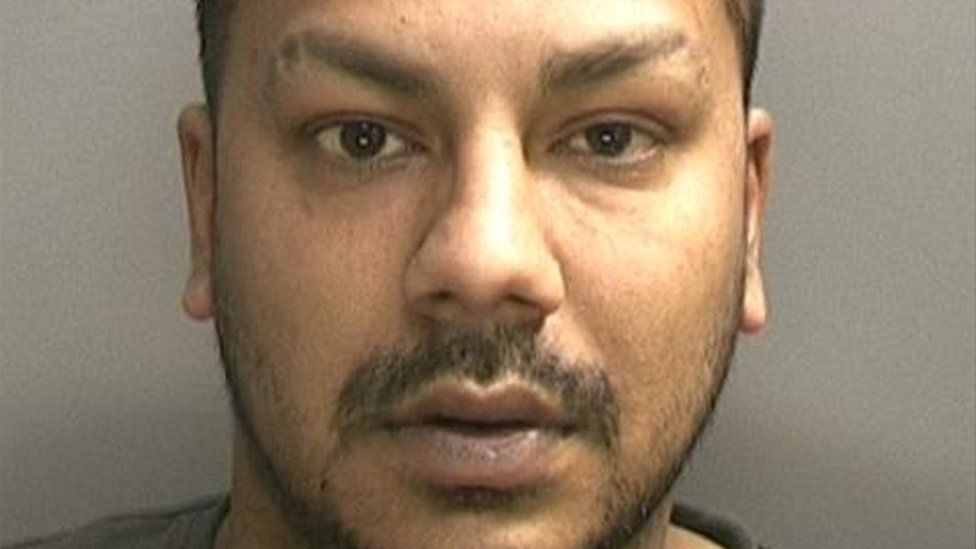 A man who posed as a Justin Bieber lookalike online to lure schoolgirls into sending him indecent images has been jailed for 15 years.
Yohann Ramchelawon, 30, used a photograph of a teenage boy from the internet and used bogus social media profiles to groom youngsters.
He admitted 14 sexual offences, including a sexual assault against a six-year-old.
Ramchelawon was sentenced at Stafford Crown Court.
West Midlands Police said Mauritius-born Ramchelawon, of no fixed address, used Instagram, WhatsApp, Skype and Facebook to start conversations with girls aged between 12 and 17.
He would then steer the chats towards intimate subjects and request naked images.
Some victims were coerced into performing sex acts in front of webcams after he threatened to share the images they had provided with friends and family.
West Midlands Police picked up the investigation after an IP address used to message a 12-year-old girl from Manchester was traced to a house in Walsall.
Ramchelawon was eventually traced to an address in Victoria Lane, Huddersfield, where he was arrested in March.
Police found hundreds of indecent images on his devices and uncovered victims from Coventry, Walsall, Lanark, Liverpool, St Ives, Cambridgeshire, Shoreham-by-Sea and East Ham, London.
Examination of his computer and phone also revealed he had contacted girls in New Zealand, Brazil, UAE and Russia.
Sentencing 'gives us closure'
Ramchelawon had initially denied the offences, which included sexual assault and possessing indecent images of children, but changed his plea to guilty during a trial at Wolverhampton Crown Court.
He was also given an extended licence period of five years and must sign the sex offenders register for an indefinite period.
Following sentencing, police released audio of an interview with the father of one of Ramchelawon's victims.
The father said he was "gutted" his daughter had become one of his victims and said the family was shocked at the scale of Ramchelawon's crimes.
"I can't wait to watch him get sent down, it gives us closure."
He added: "When it first came to light we assumed it would just be my daughter and that was it. When it came to light how big it actually was it shocked us."
Related Internet Links
The BBC is not responsible for the content of external sites.