Private ambulance spending rise in England by 22% in two years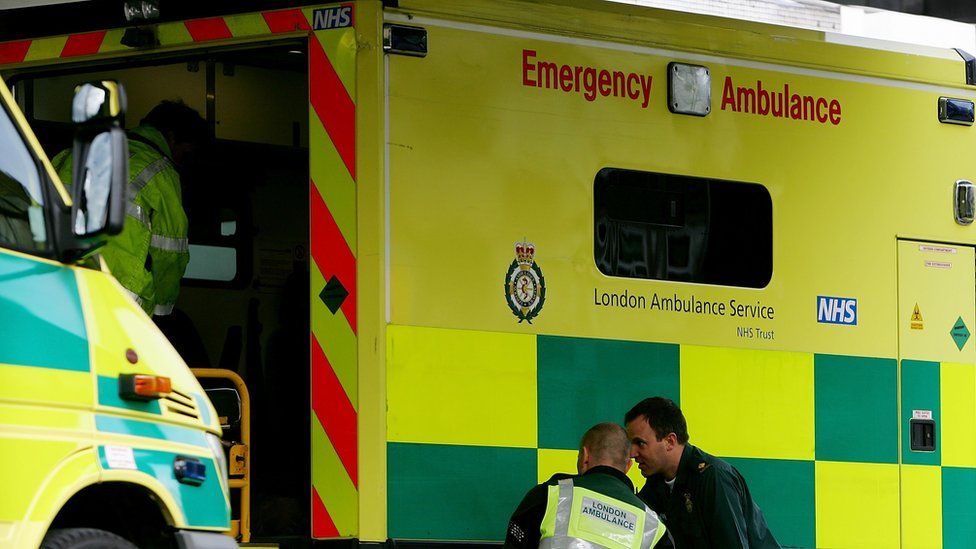 NHS spending on private ambulances in England has risen by 22% in the past two years, new figures suggest.
The 10 NHS ambulance trusts paid £78m to firms responding to 999 calls and transporting patients to hospital in 2016-17, up from £64m in 2014-15.
Critics have claimed private paramedics can be less qualified and not as well equipped as their NHS equivalents.
The government said its providers were "subject to the same rigorous safety and quality inspections" as the NHS.
South Central Ambulance spent the most in the past financial year - £16.3m - according to a data obtained via Freedom of Information requests by the Press Association.
The next biggest outlay was by the East of England Ambulance Service which spent £14m, more than double the £6.6m it spent in 2014/15
The Royal College of Emergency Medicine's president, Dr Taj Hassan, said the "concerning" figures highlighted the high demand emergency departments were experiencing.
"Ambulances then have to queue outside emergency departments for longer than should be necessary, delaying them from getting back out into the community, and creating a need for private ambulances," he said.
Dr Hassan added the Care Quality Commission had previously claimed private firms may use less qualified staff or those whose qualifications were not regulated.
However, a Department of Health spokesman said the "vast majority" of patients received an "excellent service".
"Occasionally, ambulance trusts use other providers including St John Ambulance to help with spikes in demand, and these providers are subject to the same rigorous safety and quality inspections as NHS ambulances," the spokesman said.
The Independent Ambulance Association (IAA) said private firms offered "flexibility and good value for money" and that the standard of care offered was "no different" to the NHS.
"It's cheaper for the NHS than paying overtime," a spokesman for the IAA added.