Online betting: More addicts struggling with mobile sites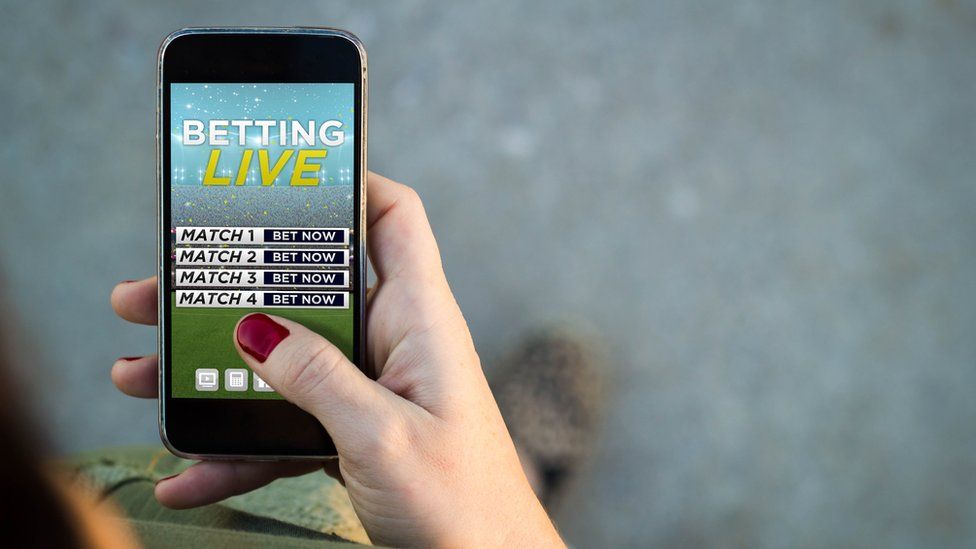 The number of gambling addicts struggling with betting on mobile phones and tablets has risen, figures show.
The National Problem Gambling Clinic (NPGC) said while 24% of its patients struggled with mobile gambling in 2012-13, this rose to 63% in 2016-17.
Software companies are working on apps to block gambling sites from the phones of problem gamblers.
The Remote Gambling Association said it encouraged responsible gambling.
A total of 632 gambling addicts were referred to the NHS clinic in 2012-13. This rose to 778 in 2016-17.
Campaigner Tony Franklin, a recovering addict, would bet thousands of pounds from his mobile phone on casino apps.
"Once you get a gambling account, you can access it from your mobile, from your tablet, anywhere. There's no escape from it," he said.
"I was sat in a management meeting and I was gambling £1,000 a time on a roulette spin on one number."
Mr Franklin said the government needed to ensure companies check whether customers can afford their bets.
"It is time for the government to wake up," he said. "We've tried self-regulation since the 2005 Gambling Act. It's clearly not working; it's failed.
"Just like the banking industry has a responsibility to lend responsibly, gambling companies need to have a responsibility to ensure people play responsibly."
The figures, released under the Freedom of Information Act by the NPGC, show 63% of patients said they struggled with mobile gambling, 59% struggled with fixed odds betting terminals and 59% struggled with sports betting in bookmakers.
The figures also show that 6% of patients reported a problem with bingo.
Software company gamban is working on phone apps to block betting sites on the devices of problem gamblers.
Jack Symonds, from gamban, said: "Operators cannot possibly manage their own self-exclusions.
"Even if one operator behaves responsibly, there are thousands of others willing to take your bets.
"This is why blocking gambling from your devices is the only way to effectively self-exclude from gambling."
'Technological advantages'
The average waiting list for treatment at the clinic is five months, but the figures show some patients were having to wait nearly a year.
Dr Neil Smith, NPGC consultant clinical psychologist and service manager, said: "The use of mobile phones as platforms to gamble on over the preceding five years is not surprising given their ubiquity in society."
He explained waiting times could be affected by an array of factors, and that services have recently been reorganised to try to reduce waiting times.
A spokesperson for the Remote Gambling Association said that as phones became more reliable, more people used them to place bets - inevitably leading to higher numbers of problem gambling referrals.
The spokesperson added: "However, the good news is that due to the technological advantages of remote gambling we are better placed than most sectors when it comes to encouraging responsible gambling."
A spokesperson for the Department for Digital, Culture, Media and Sport said it expected the gambling sector to do more on player protection.
"There is clearly more work needed in this area," the spokesperson said.
"We are currently undertaking a review of the gambling sector that includes looking at social responsibility measures across the industry, including protections around gambling advertising."
Related Internet Links
The BBC is not responsible for the content of external sites.