Severn Valley Railway reaches £2.5m target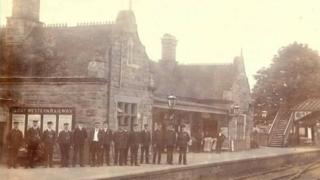 A heritage railway has reached its target of selling £2.5m of shares to renovate a 155-year-old station on the last day of its fundraising campaign.
Severn Valley Railway (SVR) offered £1 shares in a year-long campaign to fund Bridgnorth station's revamp.
More than £200,000 of shares were sold in three days amid a late surge in interest.
SVR said it pushed the deadline back several hours to 21:00 GMT due to "overwhelming" demand.
The campaign launched last November and work is already under way to create a new refreshment room and toilets at the station, as well as conserve the Grade II listed building.