More gamblers 'self-excluding' as online betting grows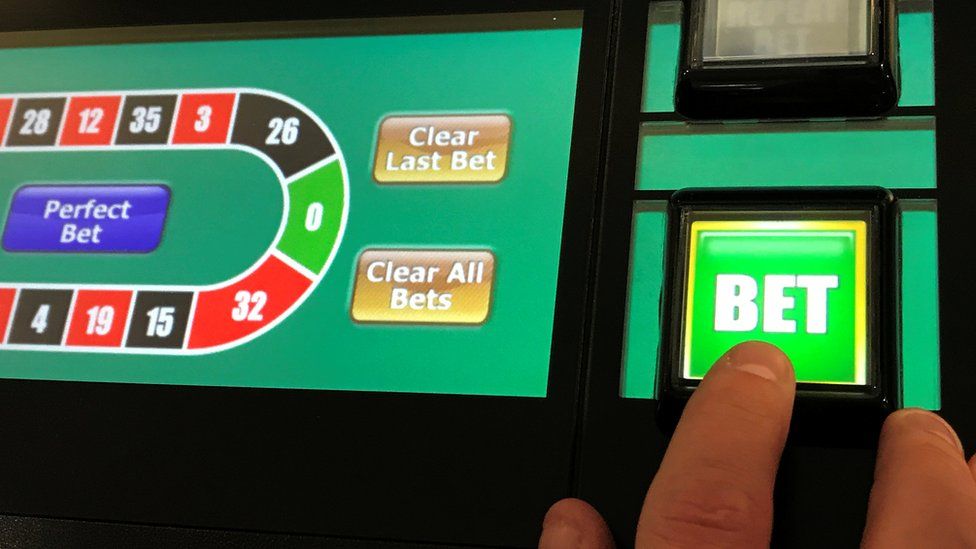 More gamblers are opting to "ban" themselves amid a rise in online betting, new figures have revealed.
Online operators received more than a million requests from customers asking to close their accounts last year - almost double the previous year.
It comes as operators prepare to offer a national scheme offering gamblers the ability to opt out from all forms of betting.
The Gambling Commission revealed almost £4.7bn was bet online in 2016-17.
It warned operators that with "such growth comes a responsibility" to prevent harm.
From spring 2018, online gamblers who want to stop will be able to "self-exclude" by registering with a single website.
Currently gamblers have to contact each company they hold an account with and request to be excluded.
The move is intended to help people who may have opted out of gambling with one operator to stop gambling with the others.
More than 1 million requests were made by gamblers to online operators asking to close accounts and help them stop gambling in 2016-17, compared with 618,000 the year before.
The total for other forms of gambling was 49,385 requests, including casinos, arcades and bingo.
The commission also predicted more than half of all gambling would be online "in the near future".
Gambling spend online increased by more than £428m in 2016-17 compared with the year before.
Spending on the National Lottery fell £438m. Total spending on gambling increased by £249m.
How many people are problem gamblers?
About two million people are believed to be either problem gamblers or at risk of problem gambling and the commission said the rate was "not reducing".
That figure comes from research in 2015 that showed 6.4% of gamblers were "at risk" of becoming problem gamblers, while 1.4% of gamblers already had a problem.
"Gamblers" are anyone who participates in gambling whether in a casino, going to bingo, betting online or in a shop, or buying a lottery ticket.
The top five activities with the highest proportions of problem gamblers were:
Playing poker in pubs or clubs 15.9%
Betting on events with a bookmaker (not online) 15.5%
Playing machines in bookmakers 11.5%
Recovering gambling addict Tony Franklin, who now campaigns against gambling-related harm, believes the new measures will not be enough to help people avoid what happened to him.
"The problem with gambling addiction is people don't realise you're doing it until it is too late," said the 46-year-old from Aylesbury.
"With other forms of addiction you might have family or friends who can spot that something is wrong. With gambling it's only when the damage is done."
He believes the online self-exclusion scheme is "not enough".
"It needs proactive measures like affordability checks before you are allowed to gamble," he said.
The Remote Gambling Association, which represents online operators, said affordability checks were a "well-intentioned" proposal but that it was not possible to implement.
"We are not aware of any retail business in any field that undertakes or has been able to undertake that level of intrusive assessment," said chief executive Clive Hawkswood.
"We would never claim that Gamstop in isolation would be sufficient to curb problem gambling.
"The issue is much more complex than that and will always require a layered approach, but for those who do not feel able to control their gambling it will provide a backstop that will prevent them gambling on any online site that is regulated by the British Gambling Commission so we believe it will be an extremely helpful tool for those who need it."
The figures come as the Gambling Commission said it will be more "interventionist" and will require operators to do more to tackle addiction to online gambling.
A third of the £13.7bn spent on gambling in Great Britain now goes online and the regulator says the technology is "too often weighted in favour of the gambling operator" rather than the gambler.
The total online spend accounts for more than either the National Lottery or betting shops.
Gambling Commission executive director Tim Miller said: "These latest figures show that the gambling market is continuing to grow, particularly in the online sector.
"However, with such growth comes a great responsibility for operators to prevent gambling-related harm to all consumers and the public.
"We would urge all gambling businesses to be acutely aware that as their market grows so too will our focus on ensuring that consumers are protected."
In a three-year strategy report the commission said it would be "interventionist where necessary" when it comes to regulating the industry.
This story was updated on 1 December 2017 to include the figures for online self-exclusions.