Three face no action over Gaia Pope death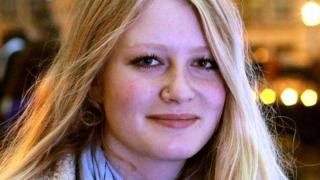 Three people who were held over the death of teenager Gaia Pope will face no further action, police have said.
Paul Elsey, 49, his mother Rosemary Dinch, 71, and her 19-year-old grandson, Nathan Elsey, were all arrested on suspicion of murder.
They were questioned by detectives over the disappearance of 19-year-old Miss Pope, who went missing from Swanage, Dorset, on 7 November.
Her body was found on Saturday in a field near the town.
A post-mortem examination was conducted on Sunday but did not identify any injuries to suggest the involvement of other people, Dorset Police said.
The force is treating the death as "unexplained" pending toxicology results.
Det Supt Paul Kessell, of Dorset Police said: "We have today released from our investigation two men, aged 19 and 49, and a 71-year-old woman, all from Swanage, who had been arrested and were assisting with our enquiries.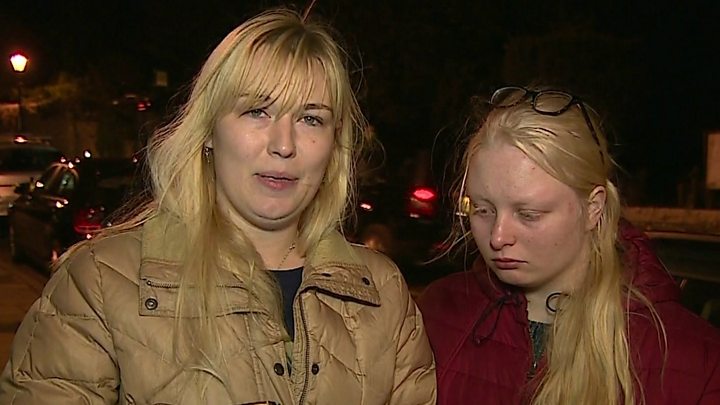 "I appreciate our enquiries would have caused these individuals stress and anxiety, however we have an obligation in any missing person investigation to explore every possible line of enquiry.
"The public would expect Dorset Police to fully investigate the sudden disappearance of a teenage girl. Our aim was not only to find Gaia but to find out what happened to her.
"Gaia's family has been informed of this latest development and our thoughts remain with all her family and friends at this incredibly difficult time."
In a statement, Miss Pope's mother Natasha described her daughter as "a light that will radiate for all eternity".
"A wise, magnificent soul that burns far too bright for this world. Her spirit overflows with love and compassion for others. Gaia our free spirit, our wild pony.
"Meet me at the gate my darling. And so we are here longing for you for the rest of our lives. Together forever, united as one," she said.
Her father, Richard Sutherland, expressed his gratitude to the emergency services and members of the public who joined in the search for his daughter.
"That support gave us hope and I can't express that enough," Mr Sutherland said.
Her cousin Marienna Pope-Weidemann said Miss Pope had been "very, very vulnerable, but such an inspiration".
"We are determined to make sure Gaia was done right by, and all the lessons are learnt and no-one goes through what we've been through."
Following her disappearance, searches by police, the coastguard and police helicopter - along with hundreds of volunteers - were carried out in the Swanage area.
On Thursday, police discovered clothing belonging to Miss Pope on open land outside the town.
A church service was held at St Mary's Church in Swanage on Sunday evening in memory of the teenager.
Members of the public also shared their condolences with Miss Pope's family via the Find Gaia Facebook group which attracted more than 11,800 members.
---
The search for Gaia Pope
7 November: Miss Pope is driven by a family member from Langton Matravers to Swanage. At 14:55, she is seen on CCTV at St Michael's Garage buying ice cream. The last confirmed sighting is at 16:00 at an address in Manor Gardens on Morrison Road
8 November: Her family makes a plea through police for her to make contact. Dorset Police says it is "becoming increasingly concerned"
9 November: Searches by police, the coastguard and force helicopter are carried out in the Swanage area. Miss Pope's relatives release a statement saying they are "frantic with worry"
10 November: CCTV footage shows Miss Pope on Morrison Road, Manor Gardens, at 15:39 on 7 November
13 November: Rosemary Dinch and Nathan Elsey are arrested on suspicion of murder and released under investigation
14 November: Searches continue with the coastguard and volunteers from Dorset Search and Rescue and Wessex 4x4
15 November: CCTV images of Miss Pope at St Michael's Garage are released. Searches continue to concentrate inland
16 November: Paul Elsey is arrested on suspicion of murder. Miss Pope's clothing is discovered in a field near Swanage and a police cordon is set up
17 November: Mr Elsey is released under investigation
18 November: Police discover a body near the coast path and a field close to where her clothing was found
20 November: Police announce Paul Elsey, Ms Dinch, and Nathan Elsey are to face no action