'Minister for good schools' needed says Lord Adonis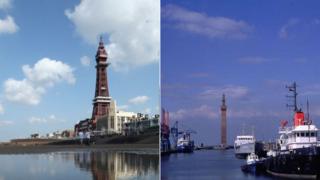 Theresa May should appoint a "minister for good schools" to tackle the country's "social crisis", according to the former schools minister.
Lord Adonis said poor education was at the heart of the crisis and said any such post should be based in Blackpool or Grimsby.
He or she should have responsibility for improving standards in poor-performing areas, the Labour peer said.
Private school fees should also be taxed to help fund teachers' pay.
Schools should not be able to suspend or exclude pupils, unless the child had broken the law, he suggested.
Children expelled
A 25% tax on private school fees should be levied to raise £2.5bn and used to fund teachers' pay and for tuition for struggling children, said Lord Adonis.
University tuition fees should to reduced and the Archbishop of Canterbury should lead an independent inquiry into the "scandal" of university vice-chancellor pay, he said.
Jo Johnson, the Universities Minister, has said excessive pay for university bosses would be brought "under control".
Lord Adonis cited a Financial Times report in the Lords debate saying doctors in Blackpool had described "shit life syndrome".
He also said 330 children had been expelled from schools in one northern town, in addition to "hundreds excluded from school, day by day, for lower-level misbehaviour".
"For Blackpool today, read also Hull, Grimsby, large parts of the North and the Midlands, and large towns in the South, including Hastings, Dover and Folkestone," he said.
Education Minister Lord Agnew of Oulton told peers the government was tackling regional inequalities through schemes targeting disadvantaged communities, and the scheme was in place in Blackpool and Hastings.
"Our approach in these cold spots for social mobility is to work across all phases of the education system, and partner with local organisations including universities, the voluntary sector and businesses," Lord Agnew said.