Festive drunk passengers 'risk death on railway'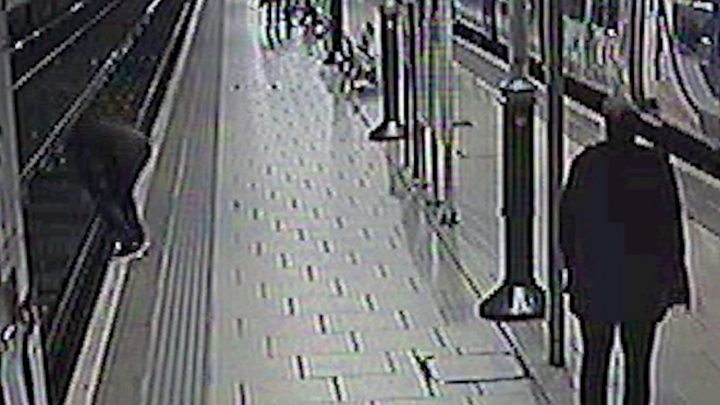 More than 7,400 alcohol-related incidents were reported on the rail network in 2016-17, figures show.
Of the 7,419, Network Rail said 16% took place in "the festive period", 24 November to 2 January.
The organisation has released a video of inebriated people falling on to tracks, as part of a warning to passengers to take care.
Dangers, it said, included falls on platforms, ignoring level crossing warnings and violence among passengers.
As part of its festive safety push across England, Wales and Scotland, Network Rail has also been looking at the stations with the most service delays resulting from alcohol-related incidents.
Birmingham New Street, with 452 between 2012/13 and 2017/18, tops the list.
According to data, violence also increases at railway stations over Christmas.
Figures show a 14% spike in violence reported between 24 November 2016 and 2 January 2017 compared to the same period in 2015/16. One in 10 offences involved alcohol.
Over the last 10 years, Network Rail said, 21 people were killed because of alcohol-related incidents at the platform edge and 91 people seriously injured.
Allan Spence, Network Rail's head of public and passenger safety, said: "Taking a short cut across the tracks, chancing it at level crossings or tripping at the platform edge can, at best cause delays to your journey; at worse it can result in serious harm.
"Enjoy yourself but don't let alcohol stop you or your fellow passengers from getting to where you need to be - keep a clear head."