'Slight ease' on North East Ambulance Service demand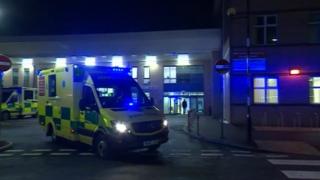 The North East Ambulance Service (NEAS) has reduced its operation status back to severe pressure, following what it describes as a slight ease in demand.
It had been "extreme", the highest possible, after an unprecedented number of calls over the festive period.
However, the service remains very busy, as do the region's hospitals.
People are still asked to call 999 only in the case of a medical emergency, such as chest pain, severe loss of blood and breathing difficulties.
Those with less serious problems should consult a GP or pharmacist or visit a nearby walk-in centre.