Hearing for officer who left Top Secret papers in car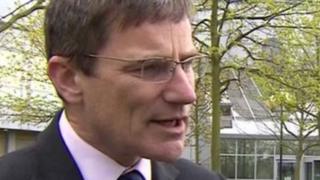 A senior counter terrorism officer who left top secret documents in his car boot for five days before they were stolen is to face a disciplinary panel.
Assistant Chief Constable Marcus Beale of West Midlands Police is to answer an allegation of gross misconduct.
In December, magistrates fined him £3,500 after he admitted leaving the papers in a locked briefcase, which was stolen from his unmarked car in May.
His hearing will take place on 13 February.
He pleaded guilty to failing to safeguard information under the Official Secrets Act, at Westminster Magistrates' Court.
Midlands Live: Brothers cleared over Sikh Temple protest; Ambulances diverted as hospital struggles
The court heard he left his car at an East Midlands railway station for several days while he went on a weekend holiday with his wife.
The briefcase contained four confidential documents, including one that was Top Secret - the highest level of classification.
Chief Magistrate Emma Arbuthnot said: "No training is needed for a police officer to know that you should not be leaving anything of value in a locked car for five minutes let alone five days."
West Midlands Police said Mr Beale had been suspended on full pay.