Southern Health: New chief exec 'has changed' NHS trust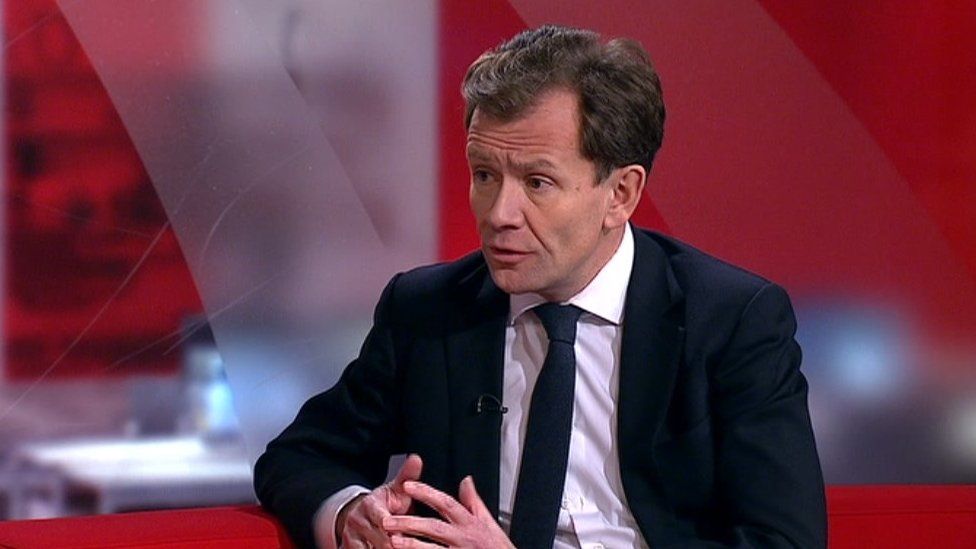 An NHS health trust criticised for failing to investigate hundreds of deaths has "changed fundamentally", its new chief executive has said.
Southern Health Trust admitted responsibility over the death of teenager Connor Sparrowhawk in 2013.
His death led to the discovery that the trust properly investigated less than half of unexplained deaths
Its new chief executive Dr Nick Broughton said: "Cultural change is happening - it takes some time."
"Clearly mistakes were made and there were examples where the standard of care was not as good as it should have been," he added.
An NHS England-commissioned report in December 2015 found Southern Health only properly investigated 272 unexplained deaths of 722 in its care.
A failure of leadership and governance was blamed for the problems, a conclusion a subsequent Care Quality Commission report agreed with.
Mr Broughton, who took up his post in November, admitted the efforts of Mr Sparrowhawk's mother in highlighting his case had "helped improve matters more quickly" at the trust.
"People were held responsible, the organisation has changed fundamentally. The board is vastly different to the one that was in place even 12 months ago," he said.
"It's important to have a culture which focuses on the needs of our patients and involves carers."
He dismissed claims the trust, which provides mental health services to patients across Hampshire, was too big and should be split up.
"It has the potential to be an outstanding organisation and its incumbent on me and the board to kick on and improve things."
July 2013 - Connor Sparrowhawk, 18, drowns after an epileptic seizure at Oxford unit Slade House. An inquest later rules neglect contributed to his death
11 December 2015 - The BBC reveals details of a leaked Mazars report which highlights a "failure of leadership". Health Secretary Jeremy Hunt says he is "profoundly shocked"
17 December 2015 - The report is officially published and shows out of 722 unexpected deaths over four years, only 272 were properly investigated
6 April 2016 - The Care Quality Commission (CQC) issues a warning notice to significantly improve protection for mental health patients
29 April 2016 - A full CQC inspection report is published which says the trust is continuing to put patients at risk
30 June 2016 - Following a review of the management team competencies, it is announced that Katrina Percy is to keep her job
29 July 2016 - The BBC reveals the trust paid millions of pounds in contracts to companies owned by previous associates of Ms Percy
30 August 2016 - Ms Percy announces she is standing down as chief executive, but is staying on in an advisory role
19 September 2016 - Interim chairman Tim Smart resigns after admitting he created a job for Ms Percy
7 October 2016 - Ms Percy resigns completely from the trust
13 December 2016 - A CQC report, the culmination of a one-year inquiry, says investigations into patient deaths are inadequate
16 March 2017 - All the non-executive directors resign from trust
18 September 2017 - Admitted guilt over death of Connor Sparrowhawk after Health and Safety Executive prosecution
12 October 2017 - Southern Health ordered to pay £161,000 after a patient fell from a rooftop at the Royal Hampshire County Hospital in 2015
Related Internet Links
The BBC is not responsible for the content of external sites.