Junction revealed as 'most dangerous' in Yorkshire improves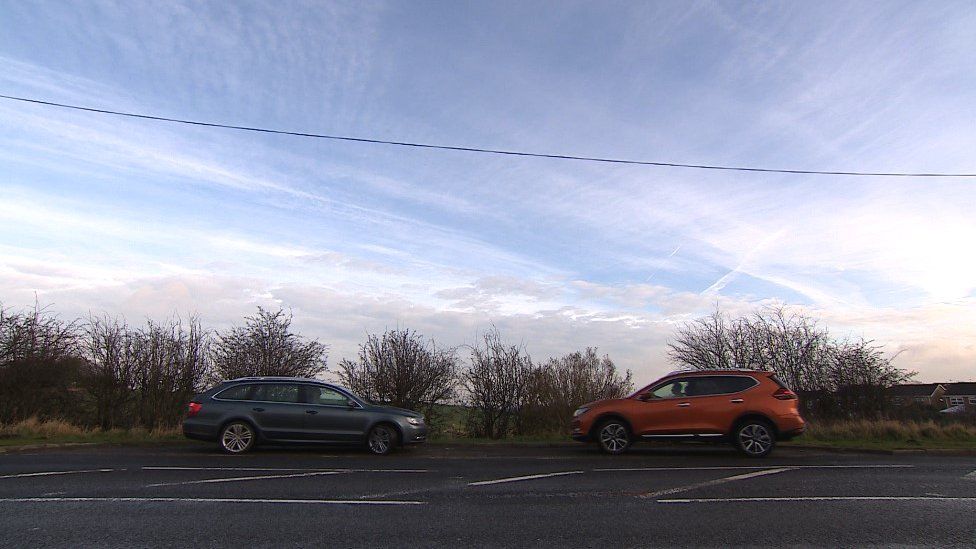 Changes to what was once the most dangerous road junction in Yorkshire have drastically cut the number of accidents there.
The Packman Road and Wentworth Road junction in Rotherham saw the highest number of crashes over five years.
However, a reduced speed limit and improved road markings meant that just six of the 28 crashes happened after the changes in July 2014.
The Duke Street/York Street junction in Leeds was the second most dangerous.
Department for Transport figures showed junctions in Hull, Sheffield and Grimsby also recorded high numbers of accidents.
Of the 28 incidents recorded between 2012 and the end of 2016 at the Rotherham junction, four were fatal or involved serious injury and 24 left people with non-serious injuries.
Rotherham Metropolitan Borough Council said changes had dramatically reduced the number of accidents.
Richard Owen, who compiled the data for BBC Inside Out Yorkshire and Lincolnshire, said: "You can see that with just a small amount of effort from the authority, they've reduced the speed limit, they've changed some of the lining on the roads and it has significantly reduced the number of crashes here in the last few years."
The Duke Street/York Street junction in central Leeds, close to the bus station, saw 23 reported crashes in the same five-year time frame.
Three of those were fatal or caused serious injury, and 20 were classed as non-serious.
Top 10 most dangerous junctions in Yorkshire and Lincolnshire
B6089 Packham Road/B6090 Wentworth Road, Upper Haugh, Rotherham
A61 Duke Street/York Street, Leeds
B6539 West Bar/Corporation Street Roundabout, Sheffield
A165 Holderness Road with Ings Road/Maybury Road, Hull
A180/Moody Lane Roundabout, Grimsby
Spring Bank/Stanley Street, Hull
A58 Roundhay Road/Gledhow Road, Leeds
A1105 Anlaby Road with Rawling Way/Argyle Street, Hull
West Bar/Gibraltar Street, Sheffield
Hanover Way/Moore Street Roundabout, Sheffield
The most congested areas of the region have also been reported by the traffic data firm Inrix, which looked at the number of traffic queues recorded in 2017.
It found the busiest area of Lincolnshire was the A17, heading from the A1 towards Leadenham, while in South Yorkshire it was the A57 Sheffield parkway, where it meets the A61.
In West Yorkshire it was the M62 at Chain Bar, and in East Yorkshire the biggest queues were at Mytongate in Hull city centre.
The most congested area in the region was found to be the Hopgrove roundabout outside York, where the A64 meets the A1237 with 1,000 traffic jams were recorded there in 2017.
You can see this story in full on BBC Inside Out Yorkshire and Lincolnshire at 19:30 GMT on BBC One on Monday 12 February, or via iPlayer for 30 days afterwards.
Related Internet Links
The BBC is not responsible for the content of external sites.