UK snow cancels more than 200 Greater Anglia trains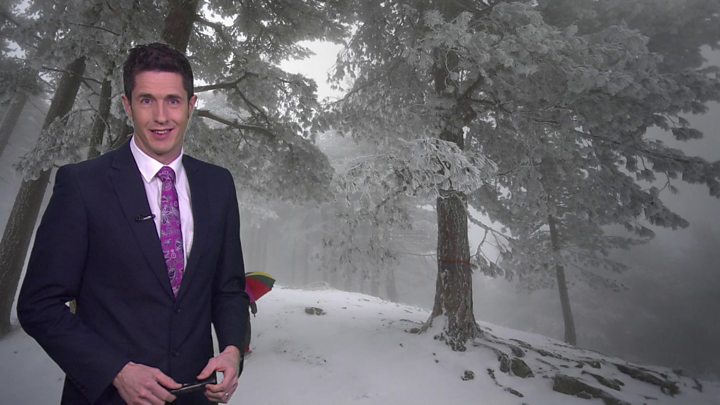 More than 200 trains in the East of England have been cancelled as bitterly cold weather comes in from Russia.
Snow has begun falling in the region and the Met Office has issued an amber weather warning, with temperatures forecast to fall to -7C (19F).
All Greater Anglia trains will stop by 22:00 GMT on Monday with a reduced service running on its routes during the day between Tuesday and Thursday.
Great Northern and C2C passengers have also been warned of disruption.
C2C services will operate normally until 21:00 GMT, but passengers have been warned to expect alterations and cancellations through the rest of Monday night and a "limited service" on Tuesday.
Great Northern has said its last train from London Kings Cross to Cambridge will be the 22:04 GMT service.
Greater Anglia, which has cancelled 229 trains in total, has advised passengers to check before they travel.
"We've been working with our weather forecasters and Network Rail. They have said the Beast from the East is on its way and it could possibly dump over 30cm of snow on our area," said Juliette Maxam, spokeswoman for Greater Anglia.
"We've been looking at what service we'll be able to provide and try to give customers as much notice as possible."
Staff will be carrying rucksacks full of de-icer and trains are to wear "snow socks" which will go over the horn of the train to prevent it from freezing.
Ms Maxam said: "If the horn on a train gets frozen then the train can't go above 20mph [because of speed restrictions if a horn cannot be sounded], and who likes being stuck on a train that's just crawling along? Nobody.
"So we're keeping our horns from getting full of snow and ice to run our trains at a decent speed."