Drug-drivers caught 25,000 times within three years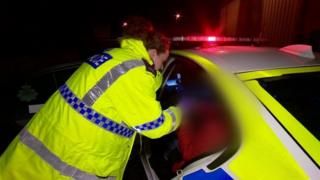 Almost 25,000 motorists in England and Wales tested positive for drug-driving within three years, figures have revealed.
Data from 40 forces showed 8,336 drivers tested positive for cannabis and 3,064 for cocaine between March 2015 and January 2018.
The government said "tough" new laws saw more dangerous drivers caught.
Safety charity Brake has called for more investment in road policing to deter drug-drivers.
New legislation came into force in March 2015 covering legal driving limits for prescription drugs. Traces of eight illegal drugs, such as cocaine and cannabis, would also mean a driver was over the limit.
According to the figures obtained by the BBC through Freedom of Information requests, Cheshire Police carried out the most drug-driving tests, 4,491.
Of those tests, 2,377 were positive.
The Metropolitan Police recorded 3,254 positive tests, Essex 1,857, West Mercia 1,704 and Merseyside 1,517.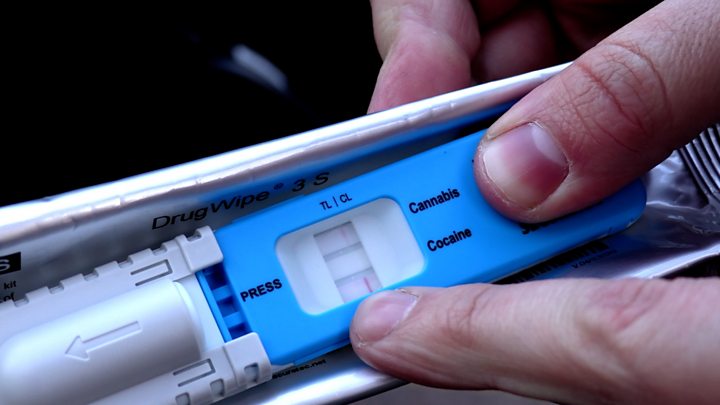 The data suggests about 43% of tests are positive.
The figure is based on results from the 24 forces that were able to provide the total number of tests as well as the number of positive results.
Joshua Harris, director of campaigns at Brake, the figures "hint at the true scale" of drug-driving and must serve as a "wake-up call" to the government.
He said: "At present, only devices which can screen for cannabis and cocaine usage are in use, limiting the police's ability to detect drug-driving at the roadside.
"The government must prioritise the approval of roadside screening devices that can detect all banned drugs and step up road policing levels to deter offending."
Drug driving and the law
The drug-driving regulations were designed to work in the same way as drink-driving laws.
Police can stop drivers and make them do a "field impairment assessment", such as walking in a straight line.
They can also use a roadside drug kit to screen for cannabis and cocaine.
If officers think the motorist is unfit to drive because of taking drugs, they will be arrested and have a blood or urine test at a police station.
Motorists convicted of drug-driving will get a minimum one-year driving ban, an unlimited fine, up to six months in prison and a criminal record.
The law specifies limits for 17 substances, which vary depending on the drug.
Source: Department for Transport
A spokesman for the Department for Transport said: "Drug-driving is completely unacceptable.
"It puts lives at risk and we are determined to crack down on any road users who break the law by driving under the influence.
"Thanks to the tougher laws we have introduced, police are catching and convicting more dangerous drivers."