North's transport body takes up powers at first meeting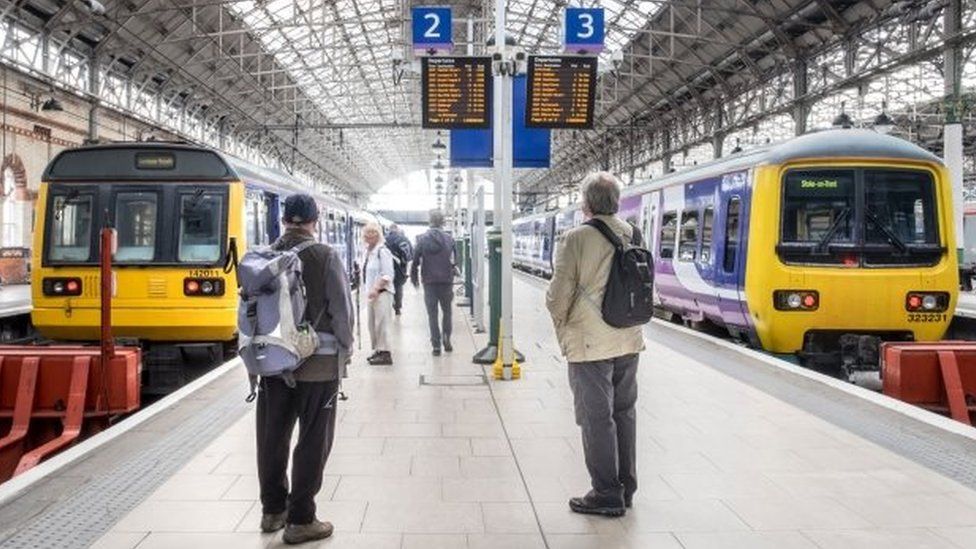 A body created to overhaul transport in northern England is to meet for the first time as it takes up new powers.
Transport for the North (TfN) will hold its first board meeting in Liverpool with Transport Minister Jo Johnson.
TfN will advise the government on transport strategy and enact a 30-year road and railway upgrade scheme unveiled in January.
The group's chair said it is a "once in a generation opportunity" for the North to shape its own transport future.
John Cridland pledged to make a "strong and consistent case" for sustained investment.
"For the first time, recommendations on what and where investment is needed will be agreed by the people that live and work in the North, allowing us to speak with a united voice to central government," he said.
Northern England will be the first area in the country with statutory influence over strategic transport investment decisions.
However, unlike Transport for London, it does not have the ability to generate its own income.
Mr Johnson said: "Establishing Transport for the North demonstrates our unwavering commitment to giving our great towns and cities of the North far greater influence over transport investment decisions.
"This government is investing over £13bn - more than any government in history - to transform northern transport, boost economic growth and deliver significantly improved journeys for passengers."
TfN has identified seven "corridors of opportunity" where the movement of people and goods across the region could be improved.
This includes the route from the port of Liverpool to the Humber ports via Cheshire, Greater Manchester and Sheffield, and between non-carbon energy and research centres in Cumbria, north Lancashire, North Yorkshire and the North East.
The strategy also outlines more detail on the vision for Northern Powerhouse Rail.
It features a new line between Liverpool and the HS2 Manchester spur via Warrington, increased capacity at Manchester Piccadilly and a new link connecting Manchester and Leeds via Bradford.
Related Internet Links
The BBC is not responsible for the content of external sites.