Ex-CofE priest admits historical child sex offences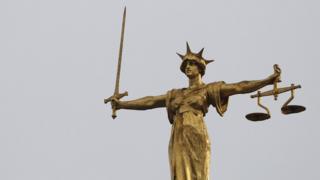 A former Church of England priest has been jailed after pleading guilty to sex offences against a young girl almost 40 years ago.
Brian Macduff, 79, of Shrewsbury, Shropshire, faced charges of indecent assault on a girl aged between 10 and 11.
His surname was Spence when the crimes were committed in Warnham, West Sussex, between 1978 and 1980.
Macduff pleaded guilty to three counts at Lewes Crown Court.
He was sentenced to a total of three years and two months.
Sussex Police first received the allegations in September 2016 and Macduff initially pleaded not guilty.