Christ's Hospital School: Rape accused 'vasectomy comment'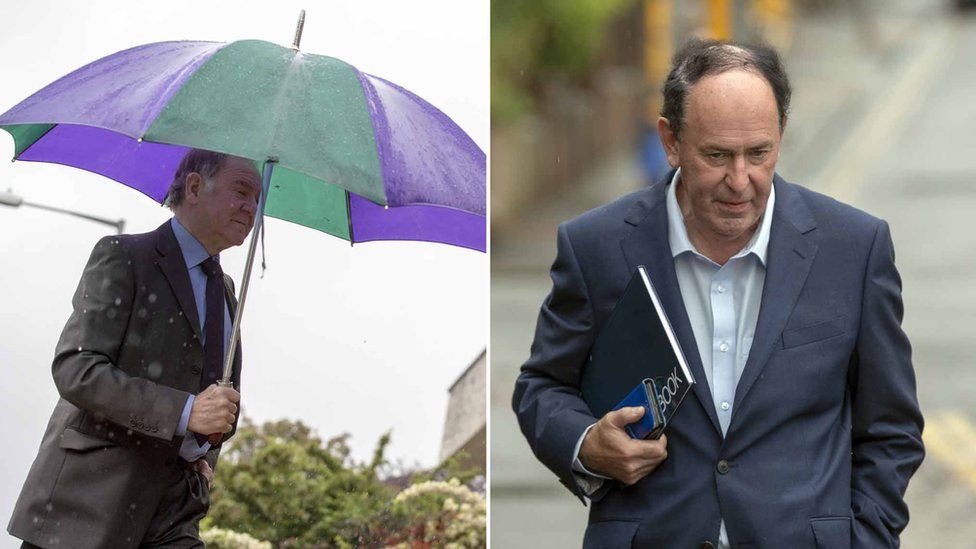 A teacher at a top Sussex school told a 15-year-old girl he'd had a vasectomy before he raped her, a court has heard.
James Husband, a history teacher at Christ's Hospital School in the 1990s, was reported to the school chaplain but no action was taken, the jury was told.
Mr Husband allegedly told the girl: "It's OK, I've had a vasectomy."
At Hove Crown Court he and co-defendant Gary Dobbie, ex-head of house at the Horsham school, both deny sexually abusing eight pupils over 13 years.
Prosecuting, Eloise Marshall said victims believed the teachers would "laugh" together about their exploits.
She said: "Both the men knew each other and there is some evidence to suggest that they discussed what they were doing."
The court was told the alleged rape victim "lay there like a rag doll" and waited for it to be over.
Ms Marshall said it became so frequent the girl began to "hate" what was happening and was "disgusted with herself" and became suicidal.
The court was told even the girl's mother did not believe her account.
Mr Husband, 68, of Wigginton, York, denies four counts of rape and five of indecently assaulting a girl as young as 14. He claims they had "consensual sex" once when she was 16.
He left the school after it emerged he was having a consensual affair with a different pupil who was not underage and is not a complainant in the case, jurors were told.
Mr Dobbie, 66, of Albi, France, and formerly of Hereford, denies 12 counts of indecently assaulting four boys and two girls, attempting to indecently assault a boy, and two counts of indecency with a child.
The court heard he was teaching at independent Shrewsbury School in Shropshire when he was arrested in 2016.
Ms Marshall said Mr Dobbie "groomed" pupils by hosting dinner parties in the school grounds where he allegedly plied "favourite" students with whisky and wine, while talk about their sexual encounters was "encouraged".
The court heard one girl's mother phoned housemaster Neil Flemming about the alleged grooming, but no action was taken.
When Mr Dobbie was questioned by police, he branded the claims "totally untrue", Ms Marshall said.
Related Internet Links
The BBC is not responsible for the content of external sites.