DNP: The pills used by slimmers and bodybuilders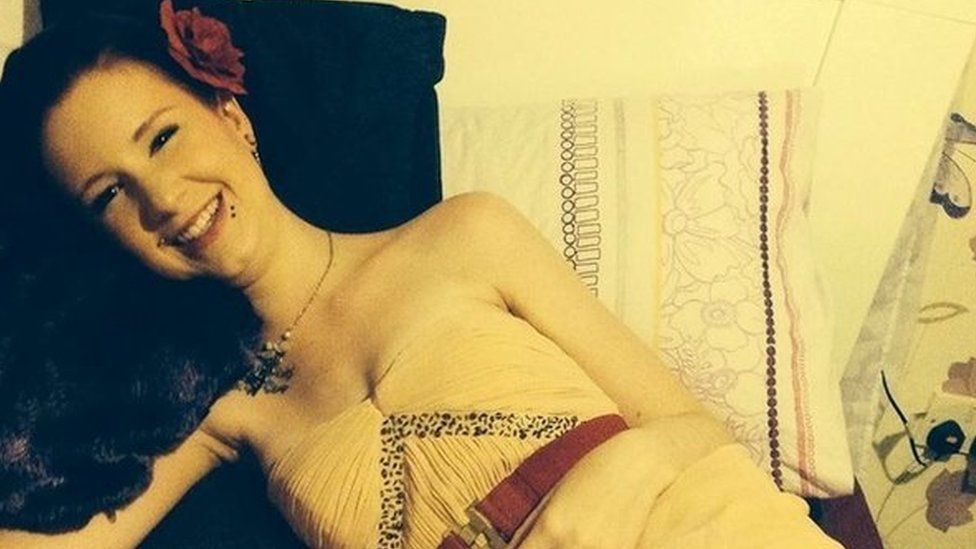 A man has been convicted of the manslaughter of Eloise Parry, who is one of 10 people to have died in the UK since 2015 after taking the toxic slimming aid dinitrophenol (DNP).
The 21-year-old, from Shrewsbury, took eight pills containing DNP before she died in April 2015. Her death is seen as being indicative of a growing problem of people ignoring the health warnings of taking the industrial chemical in an effort to lose weight.
What is DNP and how dangerous is it?
DNP (2,4-Dinitrophenol) has a variety of industrial uses, including as a photographic chemical, a fertilizer and in the manufacturing of dyes and explosives.
It causes weight loss by burning fat and carbohydrates, in turn causing energy to be converted into heat. Those who have taken the drug experience an increase in temperature and metabolic rate, which can prove fatal.
Simon Thomas, professor of clinical pharmacology and therapeutics at Newcastle University, says blocking the storage of energy in cells, which stops the production of fat, might seem attractive - but he warns that DNP is highly toxic.
"Of all of the poisons that we deal with, DNP is the one that causes the highest proportion of fatalities. It's extremely dangerous," he says.
Signs of acute poisoning include vomiting, flushed skin, sweating, dizziness, headaches and irregular heartbeat.
When did it become associated with weight loss?
Prof Thomas says it's been known for many years that DNP can help people lose weight.
It was used by doctors in the mid-1930s as a treatment for obese patients, but because of its adverse effects it was banned in the US in 1938 and declared unfit for human consumption.
"One of the really worrying things about DNP is that there isn't a specific antidote for it," Prof Thomas says.
"While various medical treatments to try to reduce temperature are available, in my experience they're often unsuccessful and patients may progress and die of DNP poisoning in spite of best medical care."
He explains that it's a very difficult process to reverse and patients can go from being "ambulant and well", to being seriously ill or even dying within a few hours.
It's impossible to know the true scale of the consumption of any illegal substance as both users and suppliers hide their activity, the Food Standards Agency (FSA) said.
"Although we have no reliable assessment of DNP user numbers, we believe at the moment that the majority are to be found within the bodybuilding community."
The FSA believes this group of users can be particularly hard to reach, and many bodybuilders still wrongly believe they can consume DNP safely as part of a fat-burning regime.
Four people were jailed in connection with Mr Cleathero's death over the supply of steroids, which are class C drugs.
Possessing DNP is not an offence but selling it for human consumption is. It was made illegal for human consumption under general food laws in 2003, according to the FSA.
The Eloise Parry case is the first time a defendant - in this case, 31-year-old Bernard Rebelo from Gosport in Hampshire - has been convicted of manslaughter relating to the sale of DNP, the agency says.
Prosecutors alleged there was a link between the gross negligence on the part of the person supplying DNP to Miss Parry and her death after consuming it.
What is being done to stop it being sold?
The FSA says it is a constant challenge to locate and establish the ownership of websites selling the drug, as vendors often deploy sophisticated methods to obscure their identity.
But through the work the agency has done with others, it says more than 30 such sites have been shut down.
The 21-year-old from Worcester was being treated for mental health issues and was on home leave from a psychiatric unit on the day she died.
Her family say they sympathise with agencies trying to stem the flow of DNP into the UK and want to see licence controls introduced to stop "unscrupulous people" getting hold of it.
Chris Mapletoft died the day after taking his last A-level exam, while Sarah Houston was secretly taking DNP despite her apparent progress in overcoming bulimia.
Their families agree that if both possession and supply were a criminal offence, their children would have been deterred from buying or trying it.
But as DNP has legitimate uses and is not a pharmaceutical, there are no plans to ban it.
The FSA says that if those suspected of supplying DNP for human consumption can be traced, search warrants are executed in the hope of bringing prosecutions.
During one such operation, in September 2017, 11kgs of DNP, mixing machines and pill presses were seized during raids in the North West and the North East.
The FSA says it has shut down three outlets that were using social media to advertise DNP for sale and removed more than 70 websites. Five further websites have stopped selling the chemical after the intervention of the National Food Crime Unit (NFCU).
He agreed to withdraw the pills from sale.
Related Internet Links
The BBC is not responsible for the content of external sites.