Teacher bans: Sexually motivated conduct is most common cause
By Laurence Cawley
BBC News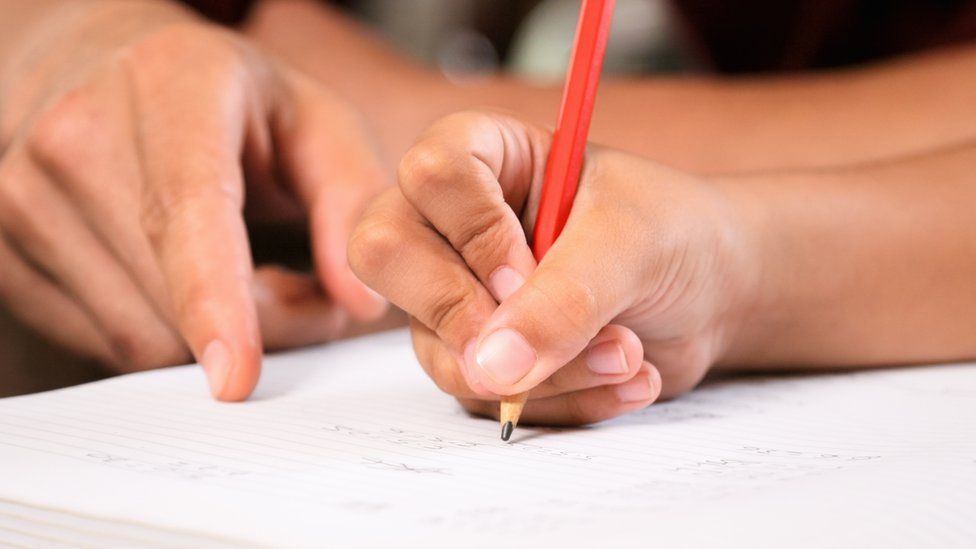 Sexually motivated, inappropriate conduct is the reason for a third of teaching bans, the BBC has found.
A teacher who measured pupils' penises and another who stole books worth £27,000 are among more than 450 staff across England banned over five years.
Cases included teachers kissing pupils, showing them pornography and sexual relationships.
The National Education Union said the number of bans was "tiny" compared with the 500,000 teachers in schools.
The NSPCC said safeguarding children "must always be a top priority" for schools.
The BBC compiled and analysed National College of Teaching and Leadership (now the Teaching Regulation Agency) judgements between April 2013 and March 2018.
"Inappropriate conduct" made up more than half of all bans following misconduct hearings, with a third of cases having a sexual element.
Where a teacher's subject was specified in the judgement, the BBC's research showed physical education (PE) teachers faced the most investigations, with 23 cases, followed by music (22 cases) and science (21 cases).
Male teachers accounted for about 70% of cases, of which more than half had a sexual dimension, including 10 involving sexual offence convictions and 17 related to indecent images.
Among the 165 female teacher cases, 46 were for dishonesty, 37 for professional misconduct and eight for being drunk at work.
Jerry Glazier, of the NUT section of the National Education Union, said: "We all want children to be safe in our schools and only the best people in the profession."
He said the higher ban rate for male teachers reflected the types of offences committed and the respective threats they posed to students and staff.
One in 10 cases involved head teachers.
What were teachers banned for?
Cases which led to teaching bans include:
Three teachers were banned for racism, two for voyeurism and five for exposing themselves in public.
Thefts accounted for eight cases, including the theft of £27,000 worth of books by Nottinghamshire assistant head teacher Clare Hughes.
Hughes, who was given a two-year suspended sentence in 2016, was only caught after a colleague, seeking to replace a stolen book, discovered Hughes selling the title online.
The three-year series of thefts at the Magnus Church of England Academy in Newark harmed learning at the school and put already strained budgets under further stress, head teacher Gill Barker said at the time.
"Colleagues who trusted Clare Hughes had been left feeling devastated, in disbelief and betrayed," she said.
An NSPCC spokeswoman said: "Safeguarding children must always be a top priority for teaching professionals - school should be a place where young people feel safe and are able to flourish.
"The vast majority of teachers do a fantastic job educating and supporting young people, and are trusted to play a key role in pupils' wellbeing.
"But when issues arise at school, it is right they are dealt with and investigated thoroughly and that the Teacher Regulation Agency continues to take inappropriate conduct very seriously."
The TRA said: "All teacher misconduct cases are rightly judged on an individual basis, using detailed guidance on what is acceptable behaviour for teaching staff."
Geoff Barton, general secretary of the Association of School and College Leaders, said: "Heads will generally make any referral to the TRA with a heavy heart, as they know the consequences for colleagues can be career-ending.
"But heads also know that they act in in loco parentis, and will be driven by a sense of what is ethically right."
Related Internet Links
The BBC is not responsible for the content of external sites.