Early death rate reveals 'postcode lottery'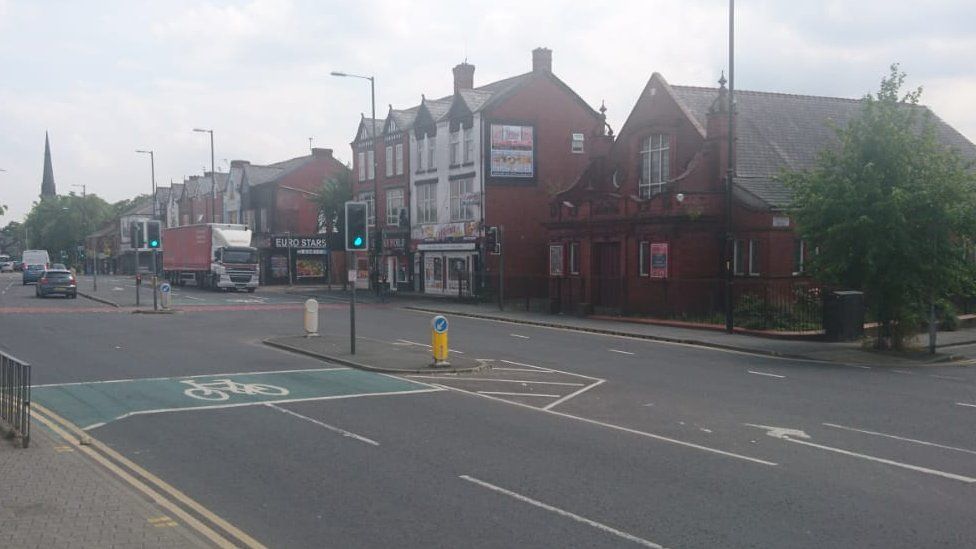 BBC research shows people living in the poorest parts of the UK are more likely to die prematurely. But what is it like for people in parts of Manchester, which has one of the highest early mortality rates in the country?
The mortality rate from avoidable causes is more than three times higher in some of the most deprived parts of the country than the most affluent.
Tommy Johnson lives in the inner city suburb of Gorton, a mainly residential area just over a mile from Manchester City's Etihad Stadium and one of the city's most deprived districts.
Mr Johnson said the figures showed there was a health "postcode lottery" in the country.
The 64-year-old said some of his friends had "died early", adding: "I think if they had lived in a richer area down south it would have been different."
Avoidable deaths are counted as people who die under 75 from heart disease, some cancers, respiratory conditions and type 2 diabetes.
Mr Johnson's friend Jim Wilson, 68, said he was "not surprised by the high death rates in Manchester".
He added: "You don't need a survey to tell you that if you are poor you will not live as long.
"The rich are getting richer and the poor are dying."
The analysis found a correlation between deprivation and the number of people dying prematurely.
In England, Chiltern, South Oxfordshire, South Cambridgeshire and Hart in Hampshire had the lowest avoidable death rates.
Places with the highest rates include Manchester, Blackpool, Middlesbrough, Hull and Liverpool.
Donna Buckley, 36, said she believed the poor health in the area was caused by poor diet.
"I think lifestyle has a lot to do with death rates, " she said.
"I believe the food we eat affects us. That is why I am a vegan.
"People eat a lot of junk food around here and that can cause cancer and heart problems."
Margaret Connors, 80, has lived in the area for 50 years.
"My husband died a few tears ago of lung cancer but he was a very heavy smoker," she said.
"Our quality of life in Gorton is pretty good. The health service is good round here.
"I came down from Greenock in Scotland 50 years ago. I think a a lot of it is due to lifestyle.
"I eat well and don't drink. I smoke but I am doing ok to reach 80."
The Department of Health and Social Care (DoH) said more than £16bn was being invested in local government services to tackle public health issues in addition to free NHS health checks and screening programmes.
It also offers a free flu vaccination programme, a national diabetes prevention programme, a childhood obesity plan and a tobacco control plan.
A DoH spokesman said cancer survival was at a record high, with smoking rates at an all-time low. She added: "Generally, people are living longer."