Tour de Yorkshire Sportive: Death crash cyclist 'could have stopped'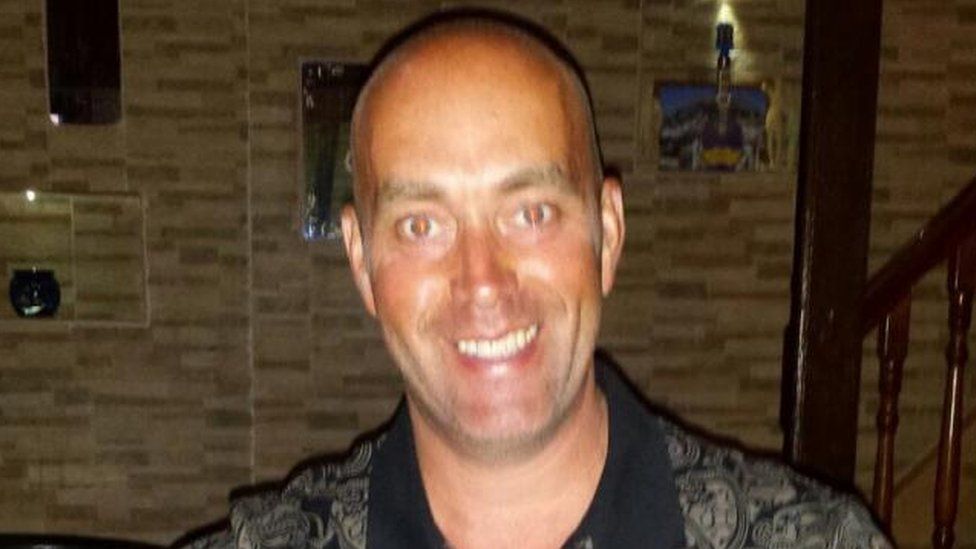 The driver of a coach that collided with a cyclist during the 2017 Tour de Yorkshire Sportive told an inquest the rider "could have stopped".
David Worthington, 51, from Pontefract, West Yorkshire, was taking part in the amateur cycling event when the crash happened near Wortley on 30 April.
He was badly injured and died in hospital six days later.
Sheffield Coroner's Court heard the junction where the crash happened was a "potential hazard hotspot".
Reserving his conclusion, senior coroner Christopher Dorries said he believed there were "lessons to learn" for the event organisers.
The coach reversed into Plank Gate, because it was forced to turn around due to a low bridge, and was pulling out on to Finkle Street Lane when the collision occurred at about 11:05 BST.
Driver David Lockley told the hearing he looked in both directions and believed it was safe to pull out.
"There was no traffic whatsoever. I was three-quarters in to the turn and I was fully committed when I saw the cyclist," he said.
"Anything coming round that bend had 50 yards to stop."
Collision investigator Darrell McPherson said the driver would have been able to see Mr Worthington from about 50 metres away.
Mr McPherson described the road layout as "a potential hazard hotspot location" when busy.
"You get to a point when leaving that junction you have to commit and you do not have a view," he added.
Coach passenger Margaret Crane said she had seen Mr Worthington cycling "quite fast" down Finkle Street Lane with his "head down" and saw him "slam" on his brakes before the crash.
"He did eventually look up and saw the coach and then he slammed on his brakes but he was going so fast that the bike started to wobble," she said.
She said she shouted "Oh my god, it's going hit it".
She estimated Mr Worthington may have been riding at speeds of between 30mph and 40mph.
Race operations director Kirsty Wilde told the inquest all riders were made aware the event would take place on open roads and safety instructions had been issued.
She said cyclists were warned to obey the Highway Code and "maintain awareness at all times".
Stephen Campbell, on behalf of Skills Coaches and the coach driver, said Mr Lockley had been "saddened and upset" by Mr Worthington's death.
The inquest was adjourned to 14 August.
Related Internet Links
The BBC is not responsible for the content of external sites.