Ten times more men than women die in sea, RNLI says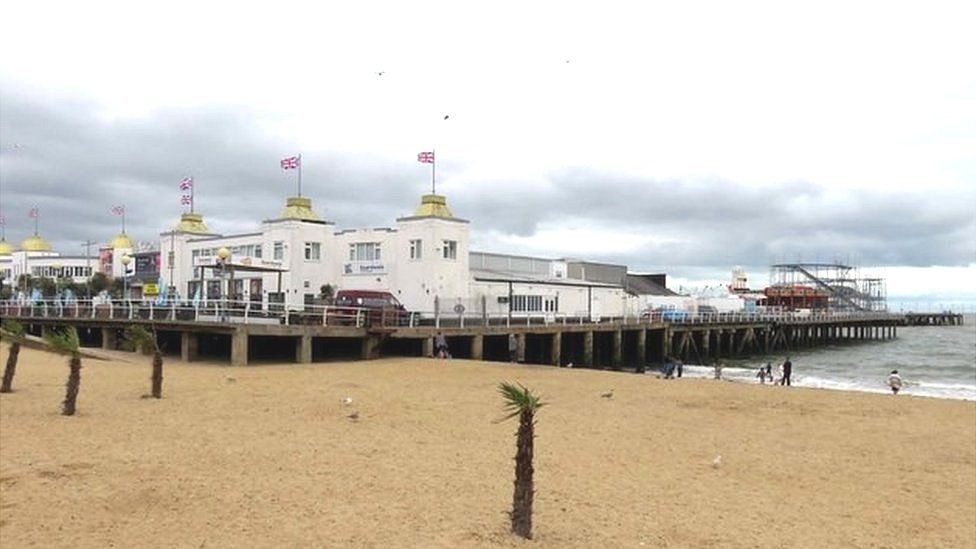 Ten times more men died on the UK's coast than women last year, according to the RNLI, which warned young men to be more safety conscious around water.
In 2017, 99 of the 109 adults that died on the coastline were men.
The RNLI said men's love of watersports and a tendency to be "risk takers" may contribute to the gender disparity.
July and August were the months in which coastal fatalities were most likely to occur over the past five years, with 98 deaths in each.
The RNLI said the majority of coastal deaths involved young men and asked that demographic to speak to each other about risks around the coast including "one of the biggest killers" - cold shock.
RNLI lifeguard supervisor Lewis Timson said: "When you jump into very cold water it sends your heart into a bit of a sporadic rhythm, throws breathing out and generally people thrash to get to safety. The current safety message is the complete opposite of that.
"Go on to your back, elevate your chin towards sky, put your arms out to your side and stay in that position for about a minute. Let your heart and breathing go back down to normal rhythm, then decide on the best course of action."
He said if young men heard the advice and shared it with a friend "down the pub or at the football, that one conversation could save a life".
Males vastly outnumber females in the statistics for water-based deaths.
Out of 255 deaths from natural causes or accidents in 2017, 46 were men in their 20s, compared with five women in the same age group, according to the National Water Safety Forum.
Men in their 50s accounted for 40 deaths, the second largest group by age and gender. The figures include all water-based deaths and not just those at the coast.
The figures showed 11 people died of natural causes or accidents in baths, jacuzzis or hot tubs.
The RNLI has advised people not to go in water if they see someone struggling but instead call 999 and ask for the coastguard.
On Saturday, two young girls were spotted in difficulty in the sea near Felixstowe pier in Suffolk.
Former lifeguard Michael Mann, who was swimming at the time, helped them to safety and took them to a nearby leisure centre to be assessed.
He said: "I was completing a training session and noticed people shouting down from the pier.
"I saw one of the girls and encouraged her to swim to safety, then I saw her friend struggling and having trouble breathing so I helped her get back to safety as well.
"I believe they'd been on inflatables but had lost them and were out of their depth, as it gets quite deep around the pier and the currents are strong."
Related Internet Links
The BBC is not responsible for the content of external sites.