£13m scheme to help vulnerable children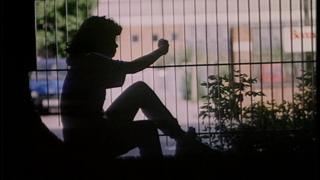 Eleven councils across England have been given £13m to spend on preventing children becoming victims of abuse or getting involved in crime.
Home Office minister Victoria Atkins launched the the Trusted Relationship Fund in Rotherham, where £1m will be used to tackle sexual exploitation.
The money will fund the expansion of a project run by children's charity Barnado's alongside the local council.
An estimated 1,400 children were abused in the town between 1997 and 2013.
A number of people have been convicted as part of an ongoing inquiry by the National Crime Agency.
The money will be spent on schemes aiming to strengthen the relationships between vulnerable young people and professionals, such as social workers.
Other local authorities receiving funds include Bradford, Greater Manchester, Hounslow, Hackney, North Yorkshire, North Somerset, York, Ealing, North East Lincolnshire, and Northampton Borough Council.
As well as sexual abuse, the money will be used to try and reduce so-called "County Lines" drug dealing, where young people are recruited by gangs in large cities to sell drugs in rural areas.
Ms Atkins said early intervention was important to protect children from exploitation.
She said: "It is awful to think so many children have to tackle life without a strong adult figure they can confide in and that this may leave them vulnerable to predatory criminals and violence as well as exploitation and abuse."
Barnado's executive Javed Khan said: "This new government funding for vital early intervention preventative work will allow us to continue to build on what we have already achieved and, working closely alongside our partners, support more children and young people to escape sexual exploitation."