Anglian Water to invest £6.5bn to tackle "extreme weather challenges"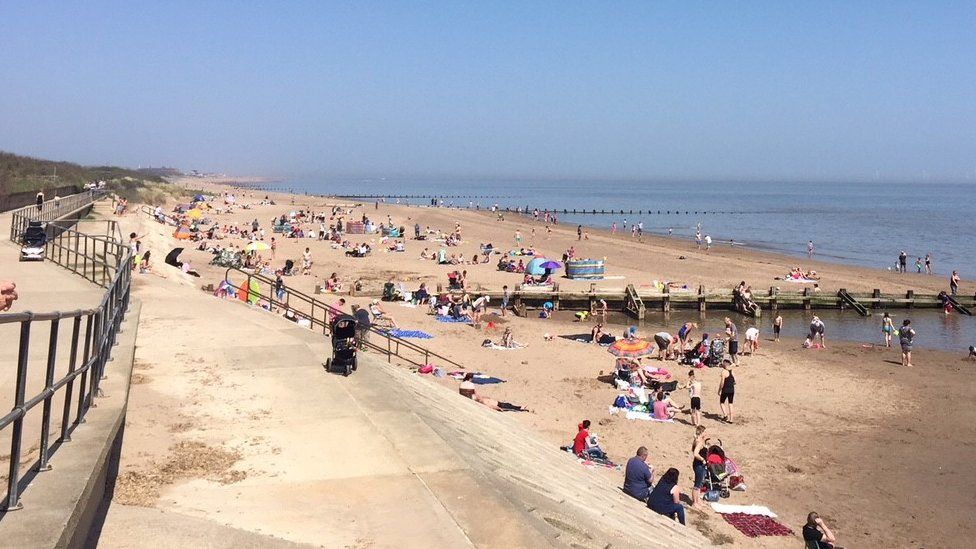 Anglian Water has announced plans to invest £6.5bn in its network to combat future "extreme weather challenges".
Chief Executive Officer Peter Simpson said the money would be used to ensure supplies despite the likelihood of lower levels of rainfall in the future.
"This summer's heat wave was the kind of extreme weather challenge we'll see more of in the future, he said.
The firm said customers would see price rises of less than 1%.
Mr Simpson said the investment was vital to UK food production and to maintain supplies for customers.
Lincolnshire and Norfolk - two of the biggest food producers, will see the largest investment of £894m and £653m respectively.
The firm's media manager, Emma Staples, said: "The lion's share is going on what we call resilience - which is being able to move water around the region, making sure everyone has enough.
She said other proposals included "reducing leakage, tackling agricultural pollution - which can affect drinking water supplies".
She added that the firm would look at "generating clean energy from sewerage."
Anglian Water has submitted proposals for the period 2020-2025 to regulator Ofwat.
Ofwat has required all water firms to set out how much they intend to invest, what they will charge customers, how they will support vulnerable customers and how they will ensure their infrastructure is resilient for the long-term.
The regulator said in December that the results of its price review would result in a cut in bills between £15 and £25 a year from 2020 to 2025.
However, Anglian Water said its bills would rise - but by less than 1% for the five years.
The regulator's assessment will be published in January 2019.
Full breakdown of investment by county:
Bedfordshire - £168m
Buckinghamshire and Milton Keynes - £94m
Cambridgeshire and Peterborough - £497m
Essex - £367m
Hertfordshire - £20m
Leicestershire - £32m
Lincolnshire - £894m
Norfolk - £653m
Northamptonshire - £282m
Rutland - £51m
Suffolk - £490m
A further £30m will be spent in Hartlepool, Nottinghamshire, Oxfordshire and South Yorkshire where Anglian Water covers some areas on the county borders.
Related Internet Links
The BBC is not responsible for the content of external sites.