Southern Water: Supplies 'half of demand' by 2030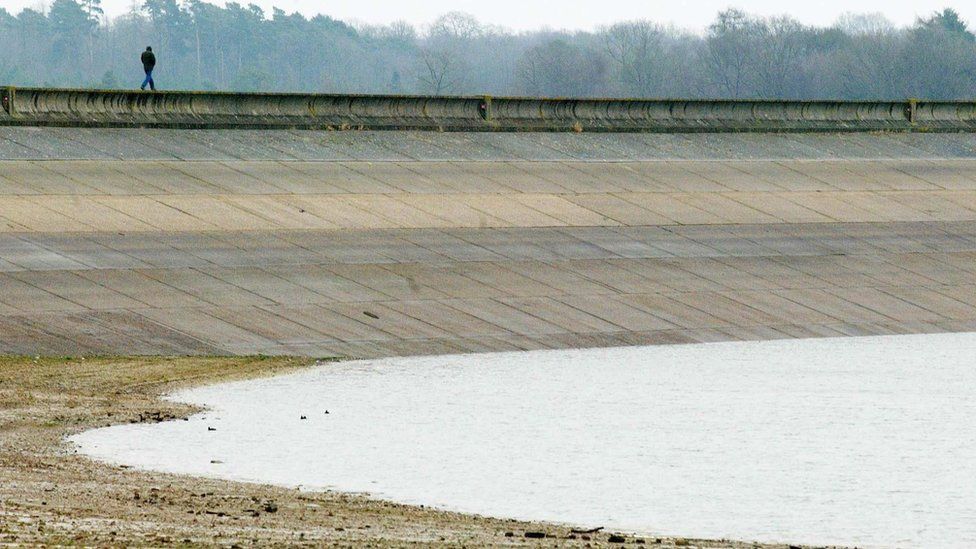 A water company is warning that customer demand will be double its available supply by 2030 unless it takes action.
Southern Water said climate change, a reduction of the amount of water allowed to be taken from natural sources, and a rise in population would see demand outstrip supply.
The company's plan for 2020-2025 sets out how it will overcome the deficit.
It plans to reduce leakage by 15% and encourage customers to use less water.
Southern Water said its customers in Kent, East and West Sussex, Surrey, Hampshire and the Isle of Wight were "among the most water efficient in the UK", using 16% less water than they did in 2010.
A spokesman said: "The UK average consumption, according to Water UK, is 141 litres per person per day. In our region, the average is 129.
"We aim to help customers reduce water consumption to 120 litres a day by 2025, and to 100 litres per person, per day by 2040."
Two new reservoirs are planned at Peacehaven and near Canterbury, and more than 200 miles of water mains will be replaced by 2025.
The company said it would be spending more than £350m on protecting water supplies and more than £400m on water and waste water networks.
Water regulator Ofwat said all water companies were required to produce a detailed business plan.
John Russell, Ofwat's senior director for strategy and planning, said: "Where plans aren't sufficiently ambitious or stretching, we'll step in to protect customers and the environment."
A Southern Water spokesman said: "In the current five-year period our customer satisfaction score has been one of the lowest in the water sector. However, we are improving."
Related Internet Links
The BBC is not responsible for the content of external sites.