World Cup 2018: Rise in domestic abuse reports, say police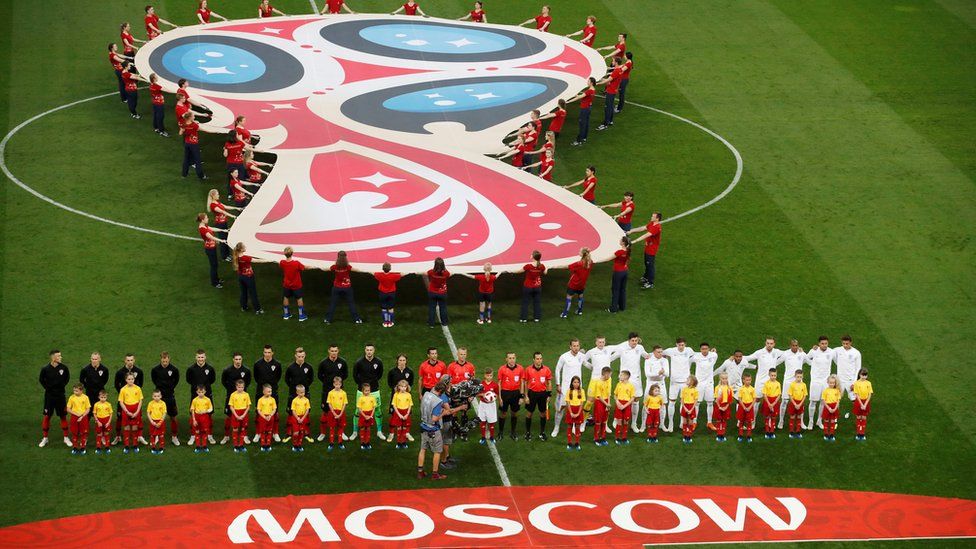 There was a "significant rise" in domestic abuse reports during the World Cup, the lead officer for football policing in England and Wales has said.
More than 60 incidents were reported after England's semi-final defeat by Croatia, compared to the highest figure of 24 during Euro 2016.
It is not clear if this is due to a rise in the crime or better reporting.
Deputy Chief Constable Mark Roberts said forces dealt with "record numbers" of crime related to the tournament.
About 1,340 of the total 1,487 football-linked reported incidents (90%) were in relation to England's seven games between 14 June and 15 July, the National Police Chiefs' Council (NPCC) said.
Nearly 700 reports of trouble at licensed premises and 239 domestic abuse calls were also linked to the team's fixtures.
In contrast, only three out of 6,873 travelling England fans were arrested in Russia "despite pre-tournament concerns and some bad behaviour at earlier England games, most notably in Amsterdam", said DCC Roberts.
"While the picture in Russia was positive, at home in England it was completely the opposite with record numbers of incidents for the police to deal with, even when the team was performing well.
"The bulk of these were alcohol-fuelled and depressingly we saw significant rises in incidents of domestic abuse."
Deputy Chief Constable Louisa Rolfe, the NPCC's lead on domestic violence said: "Football does not cause domestic abuse but these figures suggest an increase in incidents during key England fixtures.
"Whilst emotions may run high, there is no excuse to abuse your partner."
Katie Ghose, chief executive of the Women's Aid charity, said it was "the behaviour and actions of abusers who exert power and control over their victims that cause domestic abuse".
She repeated her calls for "the football community to stand united against domestic abuse and sexism", adding that its Football United Against Domestic Violence campaign had worked with clubs, the FA and the Premier League to "call out the sexist attitudes and behaviour that some fans still exhibit".
Highest levels of domestic abuse reports
England v Croatia semi-final 64
England v Sweden quarter-final 62
England v Colombia 42
England v Panama 29
England v Tunisia 24
England v Russia 24
England v Wales 21
According to the NPCC, the highest level of trouble was seen after England's 2-0 quarter-final win over Sweden, when 391 incidents were reported.
An ambulance car was jumped on in London, a taxi suffered a similar fate in Nottingham and an Ikea branch was targeted.
Some police forces said they received a record number of 999 calls in a 24-hour period.
England play against Spain in their Uefa Nations League opener at 19:45 BST on Saturday.