Watchdog says police complaints system is 'overly complex'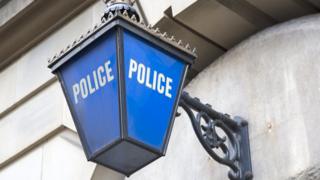 A fall in the number of complaints against police "masks wide discrepancies" in how forces handle them, an independent watchdog has said.
A total of 31,671 complaints were recorded by forces in England and Wales in 2017-18.
This was 7% down from 34,103 the previous year, the Independent Office for Police Conduct (IOPC) said.
It said an "overly complex system" meant forces differed in how they investigated complaints.
Some forces were choosing to formally scrutinise most allegations, while others were going through a less formal process, the watchdog said.
The IOPC found "considerable variations" in the length of time it took forces to investigate complaints, ranging from an average of 68 days for the City of London to more than a year for Cleveland.
The number of allegations withdrawn or discontinued remained the same as the previous year, but again varied among forces.
Inspectors also found the average time taken by police to investigate complaints increased by seven days in 2017-18 to 173 days.
This varied from fewer than 100 days for three forces - City of London, Cheshire and Derbyshire - to 300 days or more for three other forces - West Midlands, North Yorkshire and Cleveland.
"Reasons for this are also varied and there is not a clear national picture," the IOPC said.
Home Office reforms, which will come into effect in 2019, are expected to simplify the complaints process.
They will increase the IOPC's powers and allow it to initiate its own investigations and recommend remedies.
IOPC director-general Michael Lockwood said: "The handling of complaints varies a great deal and we hope that changes next year promote a culture across policing which is more consistent and transparent.
"This year's drop in recorded complaints may mean that forces are already adopting some of the changes and dealing with some less serious complaints outside the formal system.
'Overly bureaucratic'
"If complainants are satisfied with this approach, it is to be encouraged. We want police forces to view complaints as an opportunity, not as a threat."
A Home Office spokesman said: "The police complaints system is overly complex and bureaucratic.
"The government's reforms to the system will improve transparency and accountability, simplifying the complaints process and ensuring that cases are dealt with effectively.
"This will benefit the public in cases where police officers fail to meet the highest standards of integrity, but also police officers who face complaints where they have done nothing wrong."