Can lessons be learned from Pret baguette allergy death?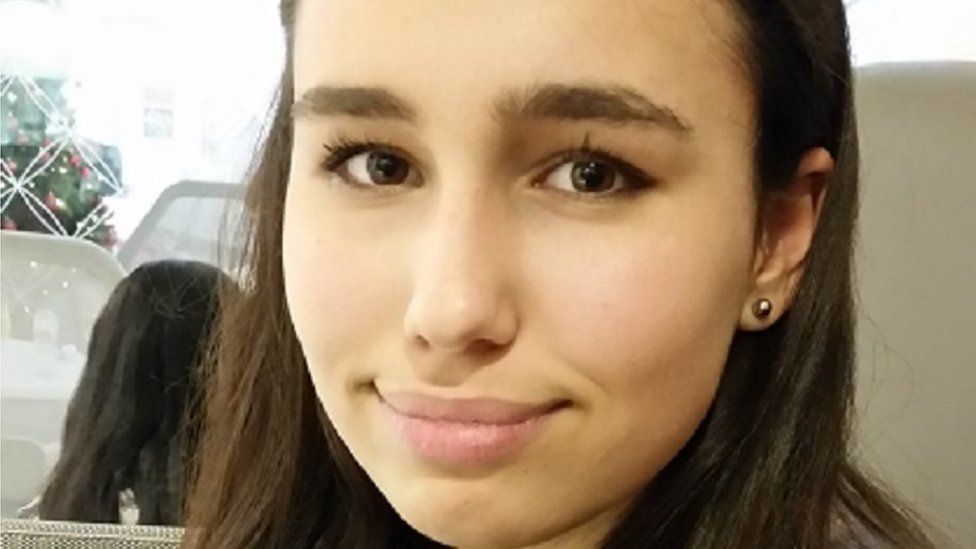 The inquest into the death of a girl who suffered a fatal reaction to sesame in a Pret a Manger baguette has shone a light on food allergen labelling. As the hearing concludes, experts say lessons need to be learned from the teenager's death.
For people with food allergies, eating out can be a distressing experience.
There is the fear factor of leaving the allergen-free comfort zone of a person's own kitchen, and often a feeling of embarrassment; of not wanting to ask too many questions of waiting staff, or to call attention to one's dietary needs.
To combat those concerns, a new law aimed at making things easier for people with allergies to eat out safely was introduced in 2014.
But experts say it doesn't go far enough.
Under current guidelines, takeaways and restaurants are only required to let customers know if any of the 14 most dangerous allergens - including peanuts, eggs and milk - are ingredients in their food.
However, freshly handmade, non pre-packaged food does not have to be individually labelled, according to the UK's Food Regulations 2014.
The Pret baguette Natasha Ednan-Laperouse bought falls into this grey area.
Coroner Dr Sean Cummings recorded a narrative conclusion at West London Coroner's Court - finding that the teenager was "reassured" by the lack of specific allergen information on the packaging.
He said the labelling was "inadequate" and he would be writing to the government about reduced food labelling on products made in shops.
Law student Amelia Zekavica, 20, who said she had suffered an allergic reaction to sesame in a Pret sandwich in the past, said businesses should do more.
She said: "The food industry needs to list all of the ingredients on the packaging. I think everything should be included.
"It's very serious. You shouldn't have to check and ask for an ingredients book or list, it should be labelled.
"The industry should understand that there are people out there who have allergies. People can die."
What are the laws on allergens in food products?
Sesame is one of the 14 allergens that consumers must be made aware of when it is used as an ingredient in food products, according to EU Regulations
However, the EU rules say individual member states are responsible for deciding on how information about non pre-packaged food is provided to the customer
The UK's Food Regulations 2014 allow freshly handmade, non pre-packaged food to not be individually labelled
Pret confirmed at the time of Natasha's death products would not have been individually labelled with allergen or ingredient information, and that this was within regulations
However, Pret said there were signs in the fridge and at till points telling consumers with allergies to speak to a manager for advice or to see its allergen guide
"Labelling food is absolutely crucial, as in the severest form of allergies it can be the difference between life and death.
"Lessons have to be learned from this; we have the top 14 allergies for a reason and businesses should take responsibility for labelling."
David Pickering, of the Chartered Trading Standards Institute, said the law was designed to "reduce burdens on smaller businesses" but suggested it may need to change.
"Big chains probably have a formulaic approach to making sandwiches, which is totally different to a local shop where they can make it up as they go along and it's potentially not as controlled," he said.
"[Businesses] can simply comply with the legislation - as Pret said they had in this case - but should also look to go further, to find better ways to communicate with people who have allergies.
"If businesses are complying and these situations still occur, then maybe the law needs to be looked at again."
Providing a safe eating experience for allergy sufferers should be paramount, according to Holly Shaw from Allergy UK.
She said: "Cases [like Natasha's] show that at the very severe end of the scale, lives can be lost if people come across something they're allergic to."
The FSA has launched a new campaign - easy to ASK - to encourage young people to ask food businesses about allergens when eating out.
Its chairman Heather Hancock said: "Living with a food allergy or intolerance is not easy and can have fatal consequences.
"It's crucial that [young people] feel confident to speak up and ask for allergen information, and that the people around them make that easier."
Ultimately, there is an onus on both businesses and customers with allergies to take responsibility, according to Ms Shaw.
She said: "We're at a place now where there's still work to be done, but allergy awareness is far more increased.
"Effective communication is really important for food business operators, who also need to make sure the [allergen] information they provide is accurate.
"It is important that allergen labelling is consistent.
"But people [with allergies] also have a responsibility to ask questions as well to make sure they are aware."
Related Internet Links
The BBC is not responsible for the content of external sites.