Westminster Abbey Queen's Window by David Hockney revealed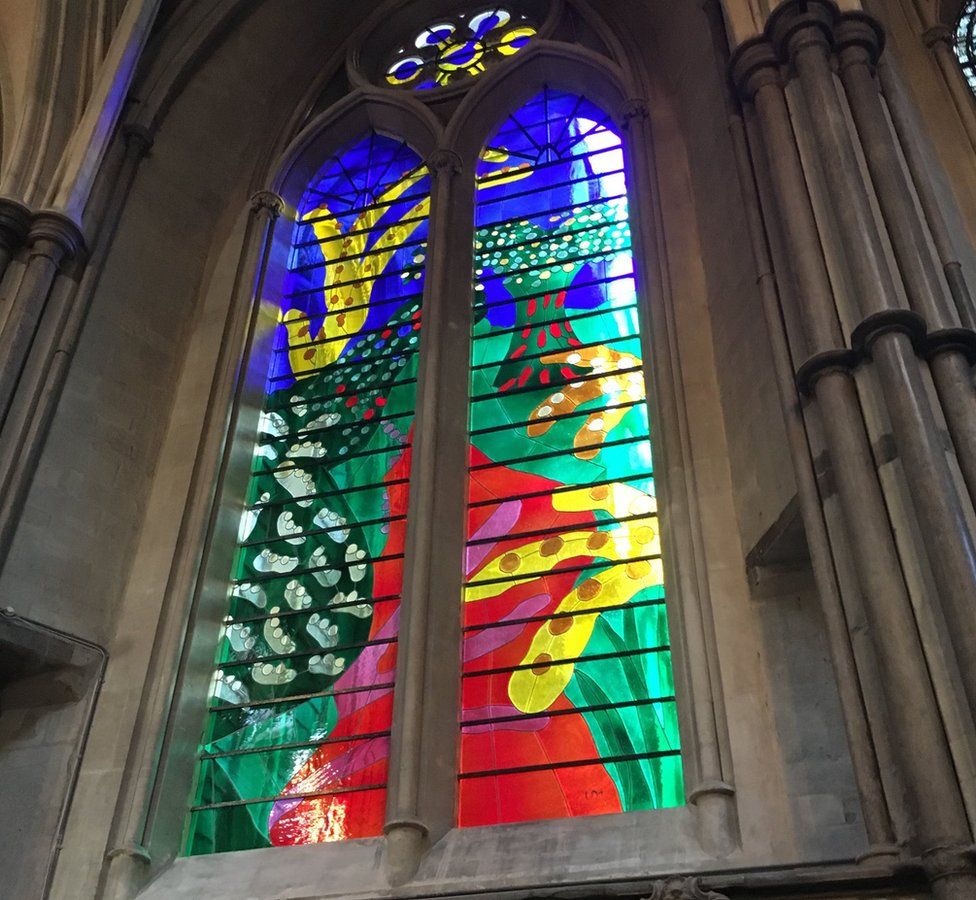 A David Hockney-designed stained glass window celebrating the Queen's reign has been revealed at Westminster Abbey.
The Queen's Window in the north transept replaces one of the building's few remaining clear windows.
Hockney, who created the design on his iPad, said the hawthorn blossom scene is set in Yorkshire.
Westminster Abbey said the result "reflects the Queen as a countrywoman and her widespread delight in, and yearning for, the countryside".
Hockney said: "The iPad is back-lit like a window, it's a natural thing to use."
"I learnt something about glass. It was a challenge."
The Queen has not seen the finished window, but an optimistic Hockney said: "I hope she'll like it. I'm sure she will."
Barley Studio created the the 20ft (6.1m) x 6ft (1.8m) window using traditional techniques.
She succeeded her father, King George VI, in February 1952 and was crowned at the abbey in June 1953.
The Queen and Duke of Edinburgh were married in the abbey in 1947.
Hockney, 81, has been an internationally-renowned painter since the early 1960s when he established himself as one of the leaders of British pop art.
Over the years he has also worked as a photographer, draughtsman, printmaker and stage designer.
Related Internet Links
The BBC is not responsible for the content of external sites.